Pedal to Petes - Good News and Bad News!3rd June 2015
My name is Richard Tuck, and I am a director at Michael Tuck Estate Agents. I am undertaking a 750 mile bike ride with my partner, Faye Williams, in aid of British Heart Foundation. With one month to go we have already had to face some unexpected challenges…
Firstly the good news!
We are very thankful that Pulsin' have kindly offered to ensure that we remain well-nourished throughout the trip by supplying us with some of their amazing Pulsin' Snack Bars.
Pulsin' are a locally based company in Gloucester and they are actually next door to our headquarters at Waterwells Business Park. Their products come highly recommended have no added sugar, dairy free, gluten free, no trans fats, non GMO and are suitable for a vegan diet. I will certainly be eating a bar before and after each day's cycling!!
Also we have received some more donations over the last week. So please help us reach our target by clicking on the link below: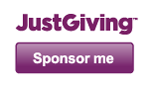 Now on to the Bad News
On Sunday night, we were the victims of an attempted burglary. Somebody broke into our garage and tried to steal our bikes. Luckily they failed (just!), otherwise we would have had a bit of an issue. 750 miles to ride with no bikes!! We suffered some damage to the property, but nothing compared with what could have happened. The hardest part for me is the thought of an unwanted visitor rummaging through our belongings whilst we were asleep.
Gloucestershire Constabulary were excellent, and attended the crime scene within one hour. They are hopeful that they will catch the perpetrator. Also, if anybody needs a new or upgraded garage door, I would highly recommend Fast Fit Garage Doors in Gloucester. Their customer service is top drawer.
Training
I have actually slowed down the training a bit over the last week to let my body recover from the 100+ miles a week that I have been riding. I will now increase the mileage over the next three weeks before having a rest week prior to departure.
My legs are feeling really strong but the biggest problem I have been facing is regular punctures!! I am now an expert on the roadside puncture repair, which is good practice for Pedal to Pete's. Thus, I have decided though to invest in some new tyres which should be more puncture resistant.
Feel free to follow my training rides on the Strava cycling app: