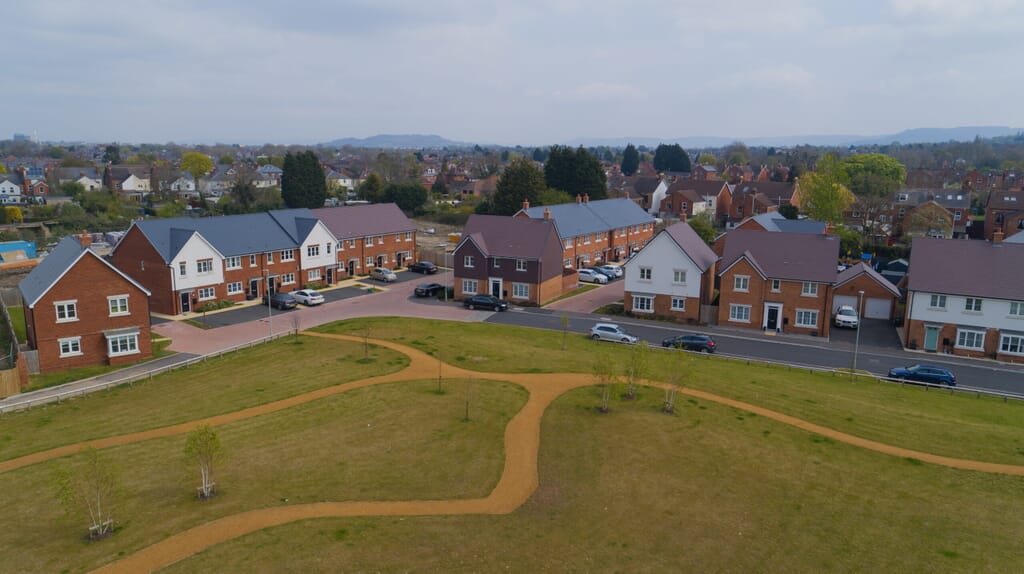 Michael Tuck New Homes in Gloucester
New homes in Gloucester and the surrounding area
Please find below a selection of the new homes and shared ownership developments that we are currently marketing.
Please note that each site is subject to new releases, price changes, new incentives and open days at very short notice.
We always recommend that the best way to stay informed is by joining our active mailing list so we can keep you updated with all things new homes.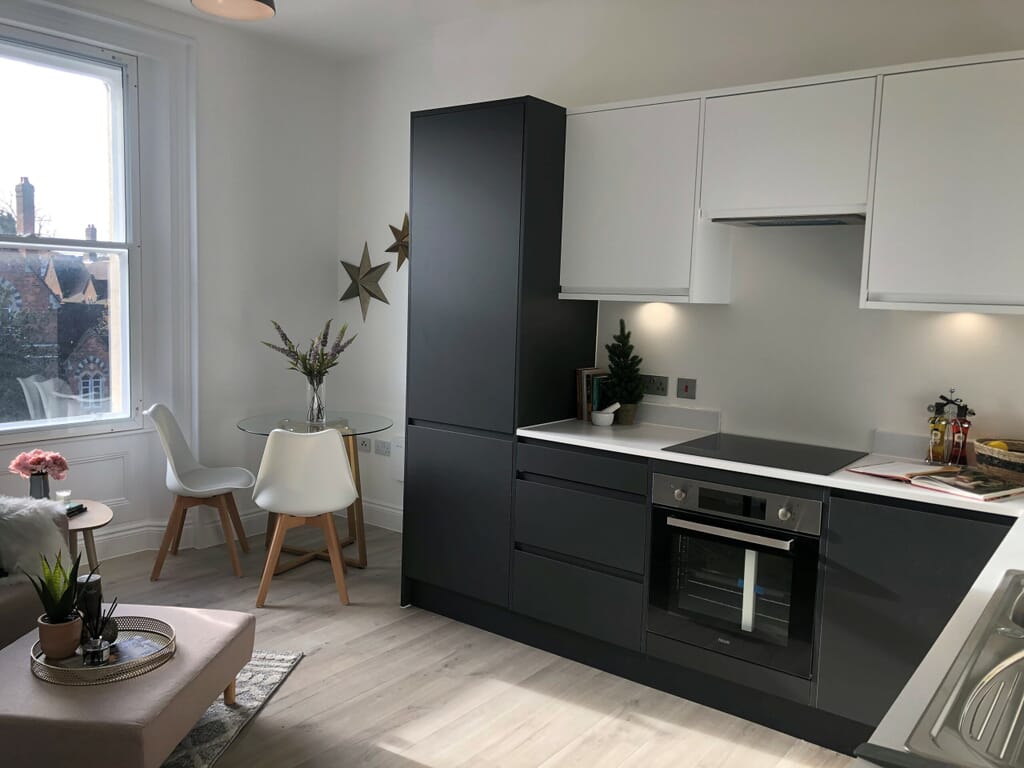 Pivotal Point Properties - Hillfield Villas, London Road, Gloucester
*** AVAILABLE TO PURCHASE WITH JUST 5% DEPOSIT WITH HELP TO BUY ***
Only 2 remaining!
12 brand new one and two bedroom apartments at Hillfield Villas, London Road, Gloucester.
Located adjacent to one of Gloucester hidden gems – Hillfield Gardens.  Formally part of a Victorian Villa with many original features including sash windows and high ceilings.  These well finished apartments include Integrated appliances, flooring throughout and gas central heating.
The apartments also benefit from a secure gated car park to the rear with an allocated space.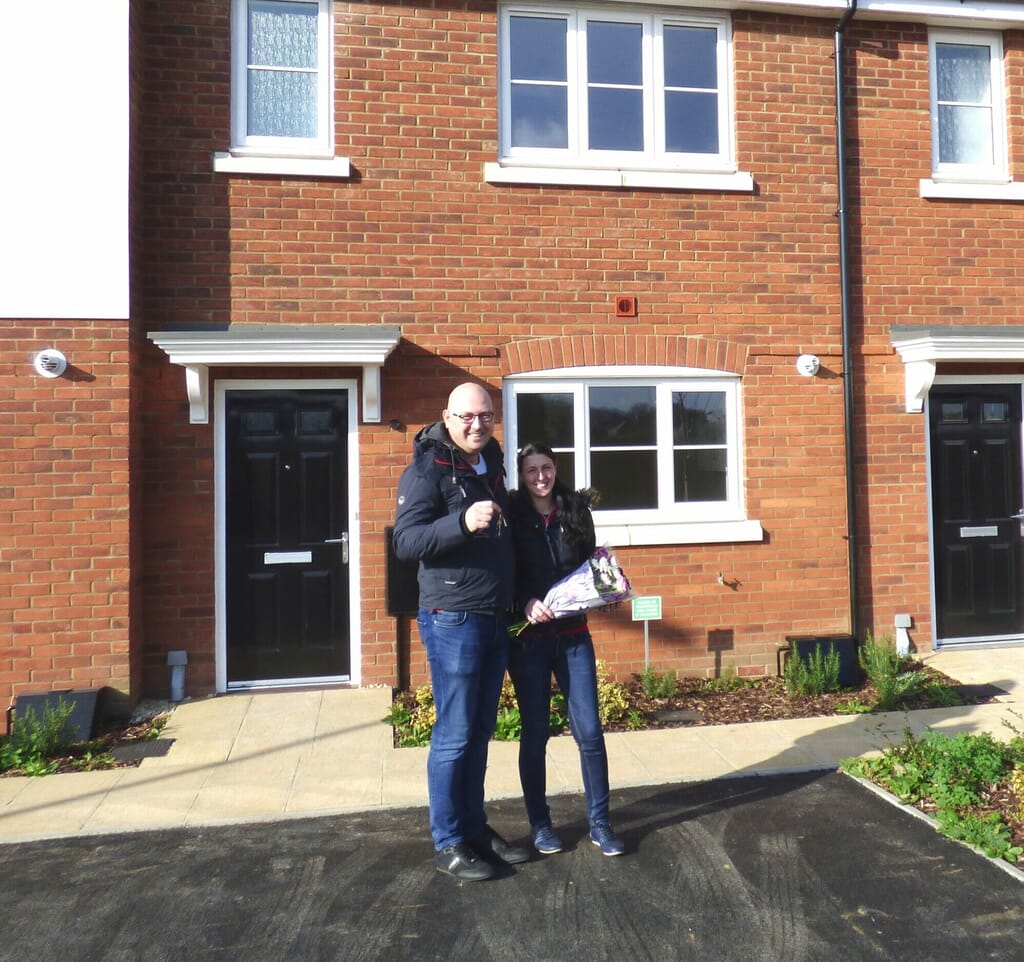 Matthew Homes - Earls Park, Bristol Road, Gloucester
*** HELP TO BUY NOW AVAILABLE FOR FIRST TIME BUYERS ***
Earls Park is an exclusive development of new homes located within walking distance of the historic cathedral city of Gloucester and the waterside setting of the Gloucester Quays and docks.
The city of Gloucester is conveniently located offering excellent transport links for the M5 motorway north and south bound, while Gloucester railway station runs frequent services to Cheltenham, London, Bristol, Cardiff, Nottingham and Birmingham. There is also a brand new bus and coach station with National Express running regular coach services to the surrounding  and wider areas.
The city is surrounded by areas of outstanding natural beauty including the Cotswolds and The Royal Forest of Dean, ideal for a day out in the countryside with beautiful villages and spectacular walks.
The Gloucester Quays and docks is home to an array of shops and eateries.
Earls Park offers a mix of 2 bedroom apartments and coach houses and 3 and 4 bedroom houses. All come with fully fitted kitchens including stainless steel oven, hob and extractor hood, gas fired radiator central heating, parking and NHBC Warranty.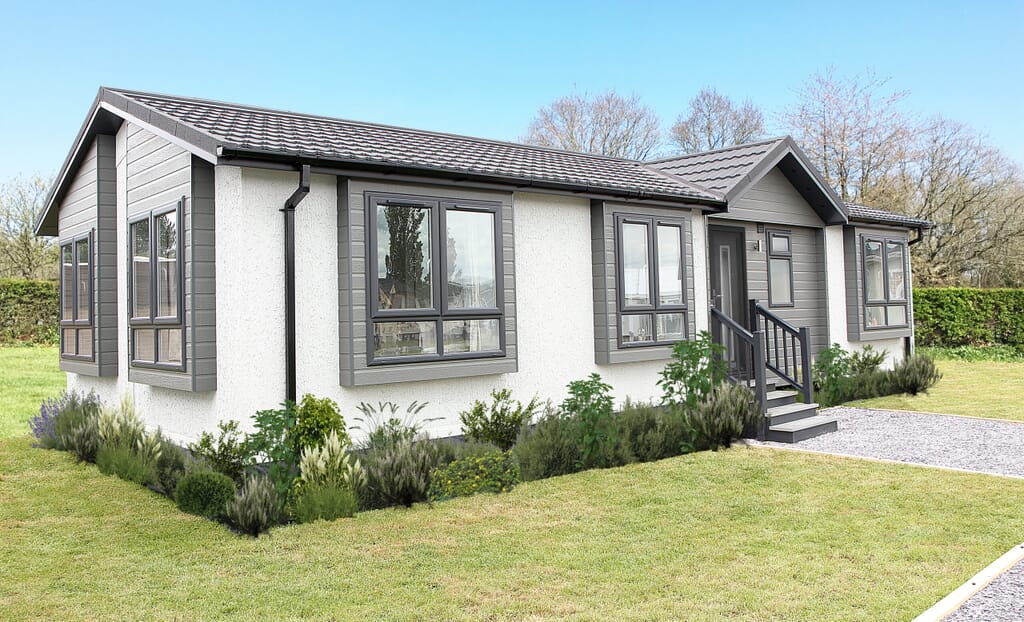 Orchard Park - Twigworth, Gloucester
Orchard Park, Twigworth, Gloucester is a modern development of beautifully constructed single storey homes, Orchard Park offers stress-free park living in a friendly over 50s community.
Our Gloucester park homes are rurally located in the village of Twigworth, near the historic city of Gloucester, Orchard Park is also within easy striking distance of the Forest of Dean as well as dozens of beautiful Cotswold villages. Nearby Cheltenham and Tewkesbury also draw in visitors from far and wide throughout the year.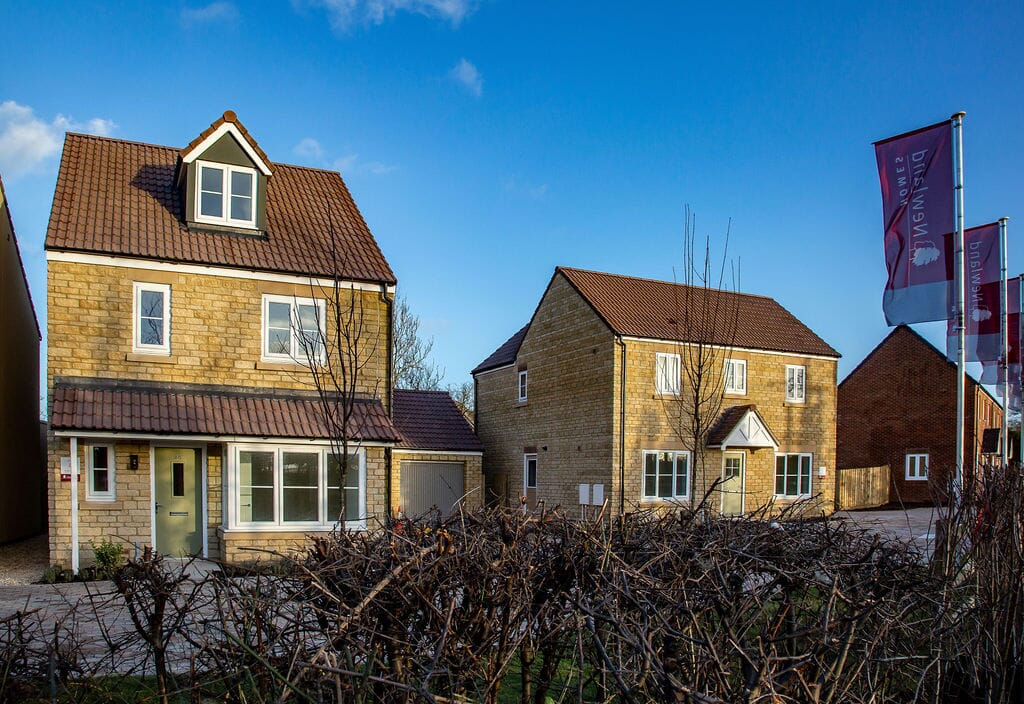 Newland Homes - Redwing Gate, Cam, Gloucestershire
*** SHOW HOUSE NOW OPEN BY PRIOR APPOINTMENT ***
A charming development of 41 sustainably designed 1,2,3 and 4 bedroom exclusively private homes nestled between the Cotswold hills and Severn Vale.
An incredible opportunity to live in a village setting with an abundance of facilities on the doorstep, and close to areas of stunning natural beauty.  Price starting from £276,000 with Help to Buy available on selected plots.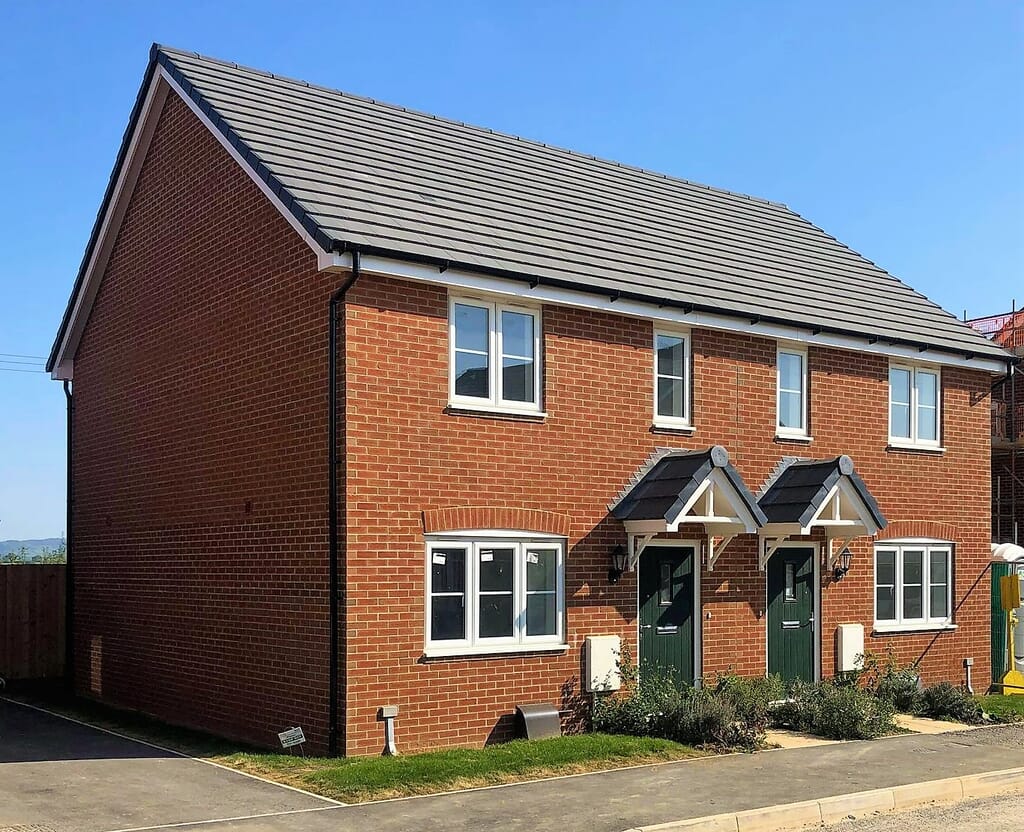 Bromford Homes - Shared Ownership - Millfields, Cam, Gloucestershire
This exciting new shared ownership development is in the vibrant Gloucestershire village of Cam and at the foot of the stunning Cotswold hills. Though a village, Cam is a large bustling community with shops, pubs, local services, a Tesco supermarket, schools and sports clubs.
The development has excellent transport links including the M5 motorway north and south bound and if your commute is by train the Cam and Dursley Railway station is literally a short walk with regular services to Bristol, London and beyond.
There is a selection of 2 and 3 bedroom shared ownership properties for sale.
Shared Ownership offers you the opportunity to buy a share of your home and pay rent on the remaining share. You can buy between 25% and 75% of the property with the option to buy more shares at a time that's right for you. Every month you repay your mortgage on the share you've bought, together with a subsidised rent on the remaining share.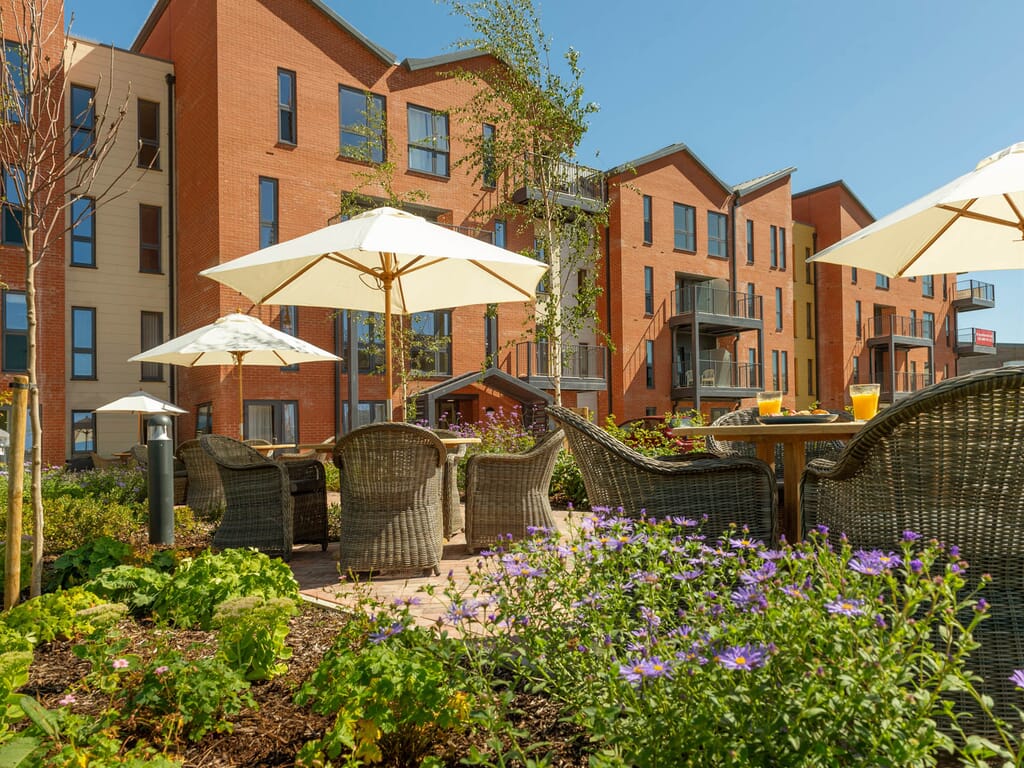 McCarthy and Stone - Retirement Living - Llanthony Place
Offering age exclusive housing for the over 70's, this brand new Retirement Living PLUS development sits right at the heart of the historic city of Gloucester and the waterside setting of the Gloucester Quays and docks.
One and two bedroom apartments come complete with fully fitted kitchen including waist height oven, ceramic hob and integral fridge/freezer, walk-in wardrobe or fitted wardrobe to main bedroom and large walk-in wetrooms.
Prices starting from £176,950.
Please note Service Charges and Ground Rent apply.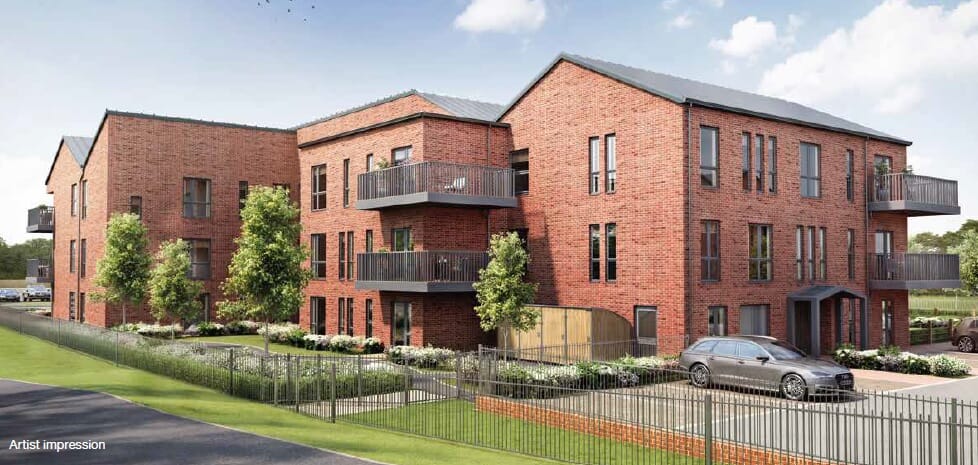 McCarthy and Stone - Retirement Living - Scudamore Place
Exclusively designed for the over 60s, this stunning new development of one and two bedroom retirement apartments is located in the historic city of Gloucester. Here you will enjoy the benefits of living in your home, free from the worries of outside maintenance and gardening and with like minded retirees as your neighbours.
One and two bedroom apartments come complete with fully fitted kitchen, waist height oven, ceramic hob and integral fridge/freezer, walk-in wardrobe to main bedroom and large walk-in wet rooms.
Prices starting from £169,950
Please note Service Charges and Ground Rent apply.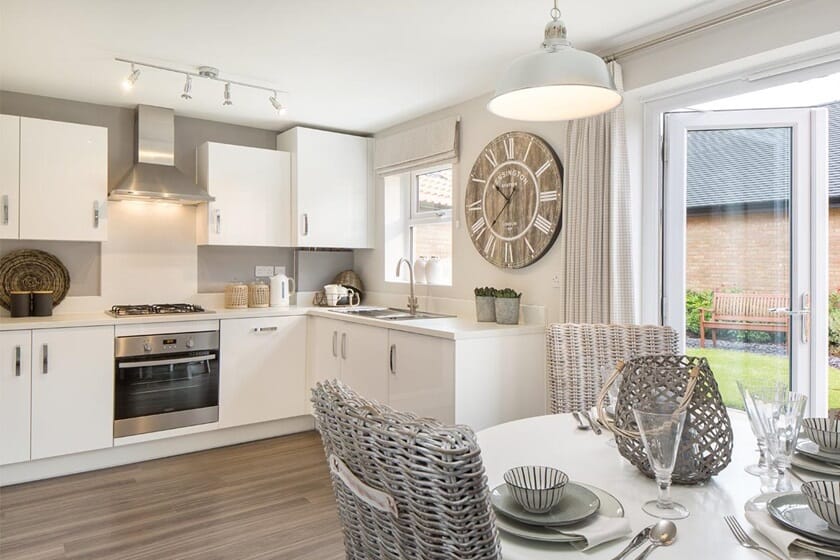 David Wilson Homes - Rosewood Grange, Hunts Grove, Gloucester
Rosewood Grange is a development of 2, 3 and 4 bedroom homes forming part of the Hunts Grove community in Gloucester. Surrounded by open space but only 6 miles from the cathedral city of Gloucester and the historic Gloucester Quays and docks.
There is a good range of schools nearby, fantastic commuter links via the M5 north and south bound and a wide range of local shops.
Incentives include the government backed Help to Buy Scheme and Part Exchange.
Miller Homes - Scholars Place, Escourt Road, Gloucester
Scholars Place is an exciting development offering 3, 4 & 5 bedroom homes located only a 20 minute walk from the bustling attractions of historic Gloucester. This exciting new neighbourhood brings a selection of attractive and energy efficient homes set off the main road in a desirable location.
Each home has a contemporary style fitted kitchen with choice of frontals; Colorado, Kansas, Minnesota, Plaza and Oregon. Miller Homes are all about the little touches with USB charging outlets in the kitchen, turf to front garden, front doorbell and chime, programmable control of heating zones and more.
Located only 4 minutes from the A40 and less than 4 miles from the M5, it offers a perfect balance of peace and convenience.
We're always on hand to help.
Our friendly and experienced new homes team are always on hand to answer any of your questions.
Hear what our clients have to say...
I cannot recommend Michael Tuck Estate Agents enough.
They were so professional and so prompt with their communication. In particular we would like to mention Charlie for his regular updates and extremely helpful service in the sale of my mothers house. We were in a particularly long chain, and he went over and above to assist us in the communications between the buyers and sellers in order for our chain to proceed. He even contacted Solicitors and helped progress the exchange.
"We are certain if it wasn't for him we wouldn't have sold our house! We cannot thank him and his team enough."
Kelly Durkin
Miles has gone above and beyond to ensure buying our first house has been a smooth process. He has offered clarification and reassurance at all steps of the journey, making us feel like valued clients.
"We would recommend Michael Tuck Estate Agents."
Hollie Blunt
Michael Tuck New Homes in Gloucester assisted us selling three phases of our development in Kingsway, Gloucester.
"All of the staff were very professional and knowledgeable sales people who represented our company as if it were their own."
If we were to need help selling our homes in the Gloucester ara again they would be the first phone call i'd make.
Stephen Holbrook. Abbey Homes
Tony and John, Abbeymead branch, supported us during very difficult circumstances (and we don't just mean Covid!)
The same applies to other staff when answering queries etc.
"They were unfailingly courteous and returned phone calls and emails promptly."
David Duncan
I have been a customer of Michael Tuck Lettings in Abbeymead for coming up to 2 years now.
I would like to highlight Kurt and James for there forever ending support and excellent communication. Their joint efforts have filled me with confidence in the ability to keep my family safe in a home we love.
No matter the complexity or need they are always on hand to support and come to some form of reasonable resolution.
For this reason I would recommend Michael Tuck to all my family and friends and will hopefully continue to stay a customer of Michaels Tucks until I purchase my own home. Thank you
"Being a contact centre manager I know how important customer service is and I must say that Michael Tuck has not disappointed."
Jay Preece
Miles and the team have been brilliant from start to finish during the sale of our house.
Miles especially went above and beyond with sales chasing when I think most other people would have probably given up! Really happy with the service.
"Such a friendly and professional team and nothing was too much trouble."
Anna England
I was recommended Michael Tuck Estate Agents in Abbeymead by a friend, thank you friend!
I would like to say a big thank you and well done to the team who are very friendly, helpful and have taken the strain out of what was a fairly long house sale.
Special thanks go to Chloe and Tony for their positivity and Chloe thank you for your good humour which lifted me during the long process!
"I would highly recommend them for a first class service"
Jane West
Michael Tuck Lettings in Abbeymead have been a fantastic letting agents looking after our house for the past 17 years.
We have recently sold the house with the sales department.  Kurt has looked after us incredibly well during the 17 years of lettings and Tony, Andy and Chloe have made the selling very easy. Thank you
"The staff are professional, approachable and easy to contact."
Claire Rawlinson
I have recently bought and sold through the Gloucester branches and cannot praise Miles and the team highly enough.
In what has been a very testing time for the industry, Miles and all the staff have worked tirelessly in my purchase and even more so my sale.
Thoroughly recommend Tucks every time. Special thanks to Otis. Thank you guys it's been an absolute pleasure.
"Their drive and communication skills have been amazing."
David Lichtenstein
As a both a private individual and as property developer I have been using Michael Tuck New Homes in Gloucester to sell my properties for the last ten years.
During that time they have provided a consistently first class service. In particular 'Richard' has always been willing to go above and beyond what is required by offering highly skilled sales negotiation techniques to obtain the best price possible in various and sometimes challenging market conditions.
I special mention to a newer member of the team 'Chloe' who I had numerous conversations with in my latest sale, she was always friendly and approachable to myself and I am told the buyers and I am certain this would of helped, along with chasing the solicitors to bring my latest sale to a satisfactory conclusion.
Ben Preston