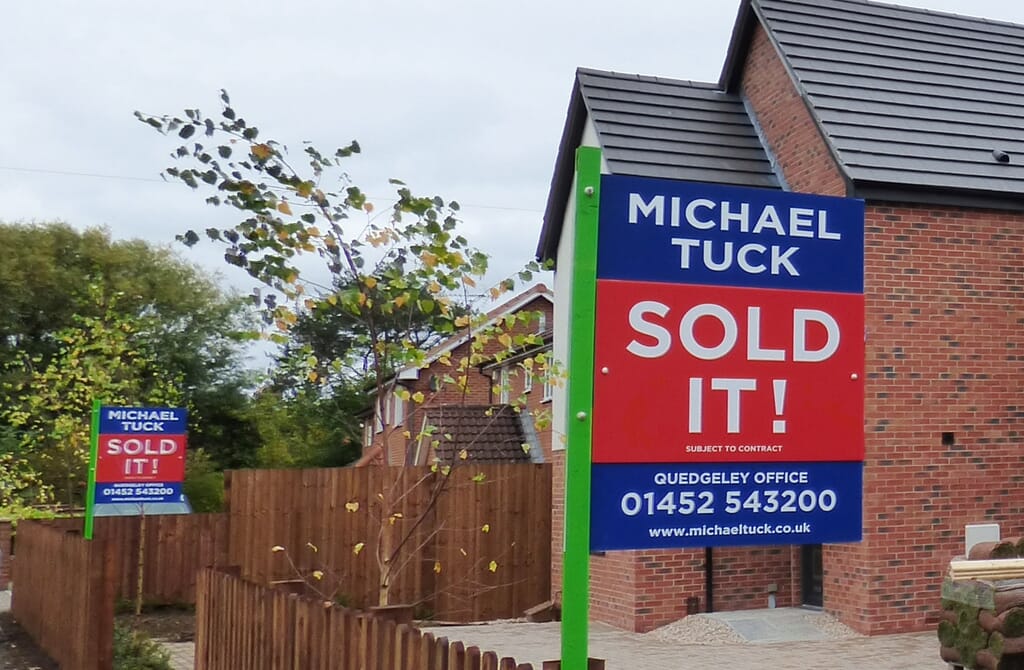 Michael Tuck Land and New Homes in Gloucester
Success Stories
Michael Tuck have been the leading Land and New Homes agents in Gloucester for the last 15 years.  Please find below examples of the many projects that we have successfully completed during that time.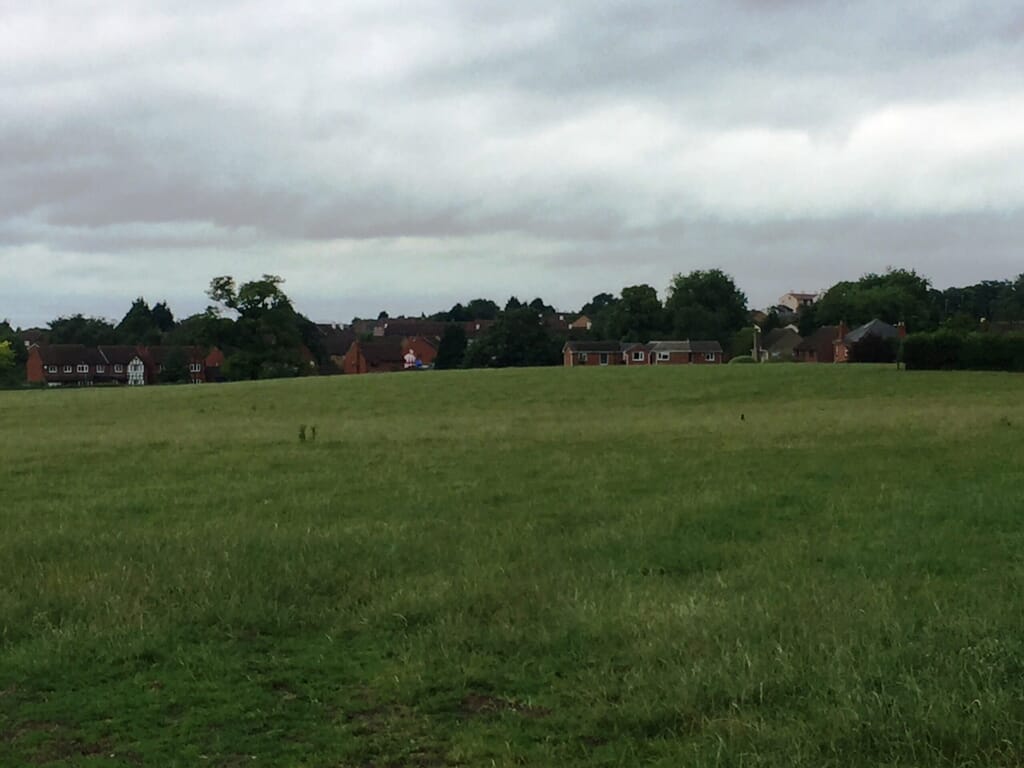 Land Option Agreement in Gloucester (2020)
Michael Tuck Land and New Homes are delighted to have exchanged contracts on an Option Agreement with a  regional new homes builder to purchase 6 acres of green field development land on the outskirts of Gloucester.
After six months of high level negotiations we are looking forward to working closely with the builder to secure planning permission on the site to realise the full value for the land owners.
Please contact Michael Tuck Land and New Homes if you would like a no obligation Site Appraisal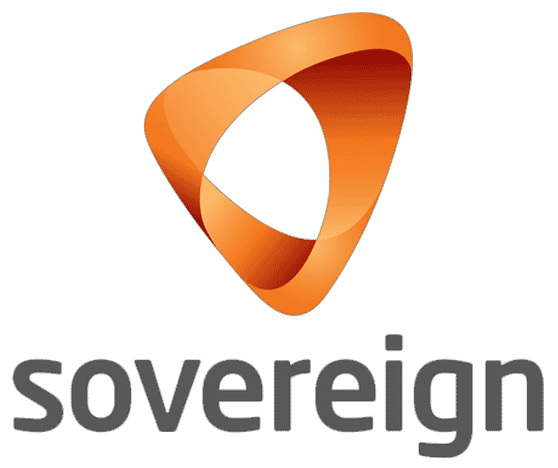 Shared Ownership in Gloucester (2019)
Michael Tuck New Homes are proud to be experts in the marketing and selling of Shared Ownership Houses in Gloucester. During 2019 we are proud to have helped over 50 purchasers to secure an affordable home in Gloucester.
Sovereign Homes approached us in 2019 to provide a full marketing package for a scheme at Hunts Grove, Gloucester. Having successfully secured sales on all of the available plots, we were then asked to sell further Shared Ownership houses at Coopers Edge, Gloucester and Nup End Green near Stonehouse.
Michael Tuck New Homes were also invited to sell a mixture of 2, 3 and 4 bedroom shared ownership homes in Gloucester on behalf Gloucester City Homes.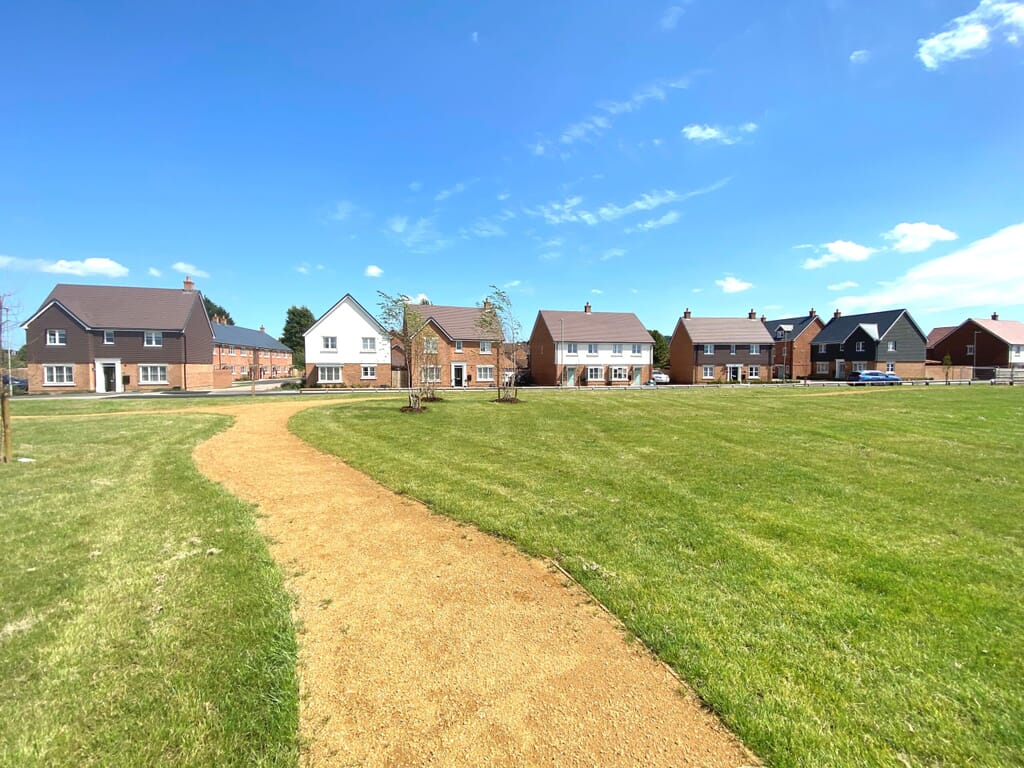 Matthew Homes - Earls Park, Tuffley Crescent, Gloucester (2018)
We were appointed to provide the sales department for this important development of more than 250 new homes and apartments close to Gloucester City Centre.
Both sales offices were staffed seven days a week and achieved an impressive sales rate using incentives such as the popular Help to Buy and Assisted Move schemes.
For more information please feel free to contact the development directly on 01452 522595 or earlspark@matthew-homes.co.uk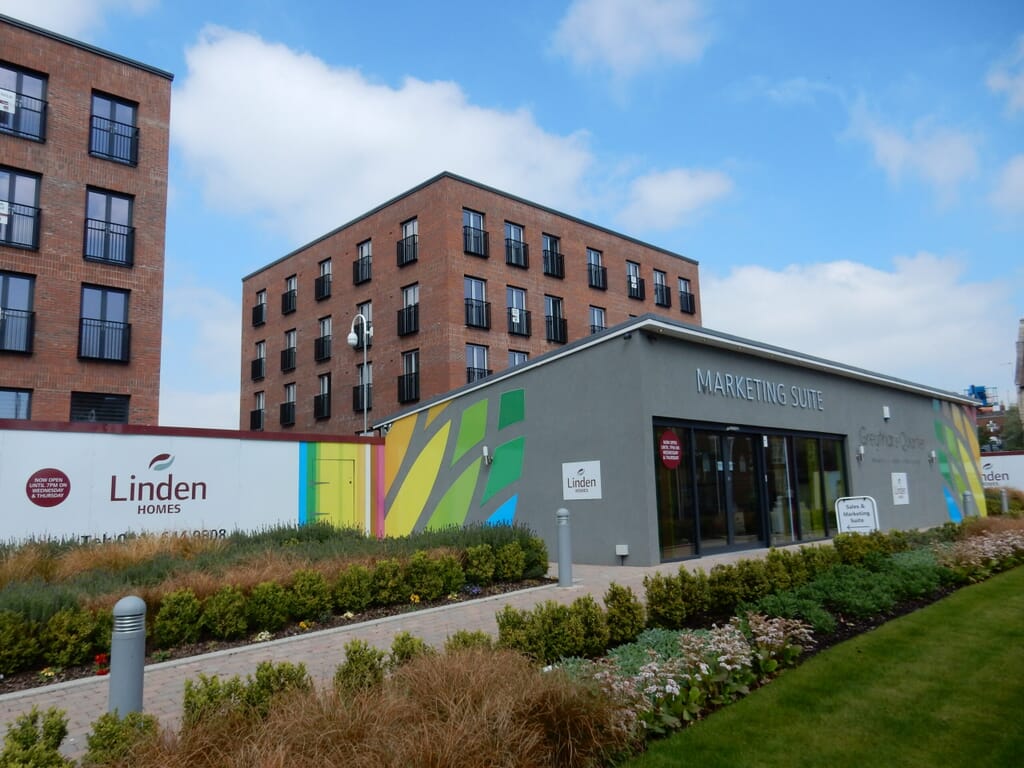 Linden Homes - Various Developments in Gloucestershire and Worcestershire (2017)
The New Homes department at Michael Tuck were proud to market four new developments for a national developer. With our biggest success in introducing buyers to the former college site in Brunswick Road, Greyfriars Quarter this has lead us to being instructed as a referral agent in Kempsey, Worcestershire, Cleeve View in Bishops Cleeve and Regents Place in Kingsway which is now completed.
With Greyfriars Quarter now completed, we continue to market their current developments in the Gloucestershire area.
Various - Office Conversion Developments, Gloucester (2016)
Michael Tuck New Homes entered a new alternative part of the market with the selling of two new ventures in Gloucester. The prestigious Cathedral House development of 15 1 & 2-bedroom apartments in the city centre, formerly Gloucester City Council offices and Berkeley House in Quedgeley, again an innovative project, cleverly converted from offices to apartments.
As a result of our success in this new sector of the market we were also instructed to sell Bisley House, the former Bruton Knowles offices located in the same court as Berkeley House, now converted into 15 apartments which we started selling from plan in early 2017.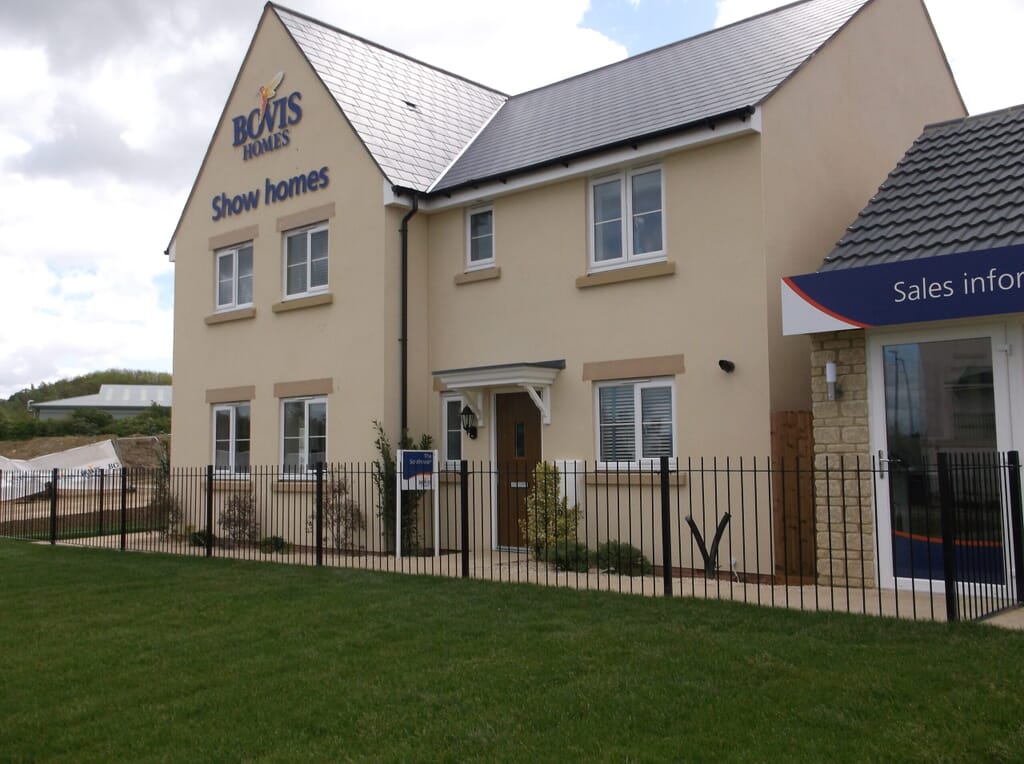 Bovis Homes - Gloucester, Cheltenham and Worcestershire (2015)
Michael Tuck New Homes were proud to market six new developments in Gloucester, Cheltenham and Worcestershire for Bovis Homes.  We were employed to market the plots to our existing database and to new applicants as we registered them.
We also provided back up to major Buy-To-Let events at Cheltenham Racecourse and Gloucester Rugby Club with the assistance of Michael Tuck Lettings.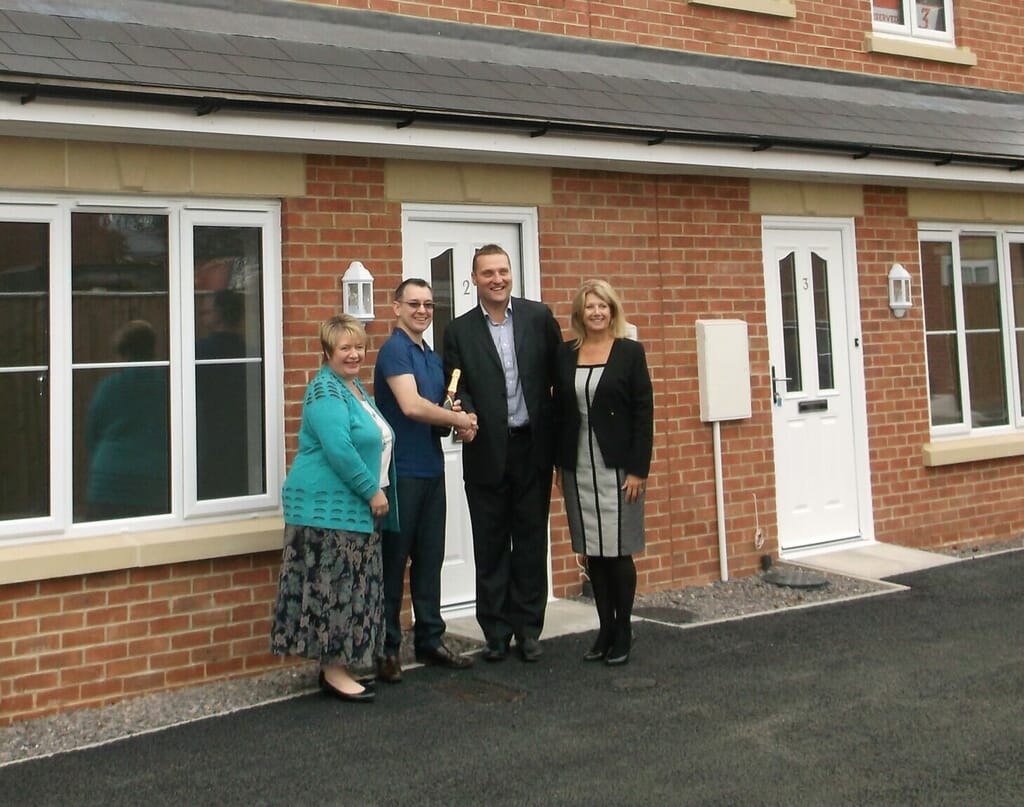 County to County - Quedgeley (2014)
Michael Tuck New Homes in Gloucester were instructed to to offer a full marketing service on this prestigious development of executive detached and semi-detached houses in Quedgeley.
Providing and maintaining the sales office and view home with an experienced sales executive we acheived an impressive sales rate.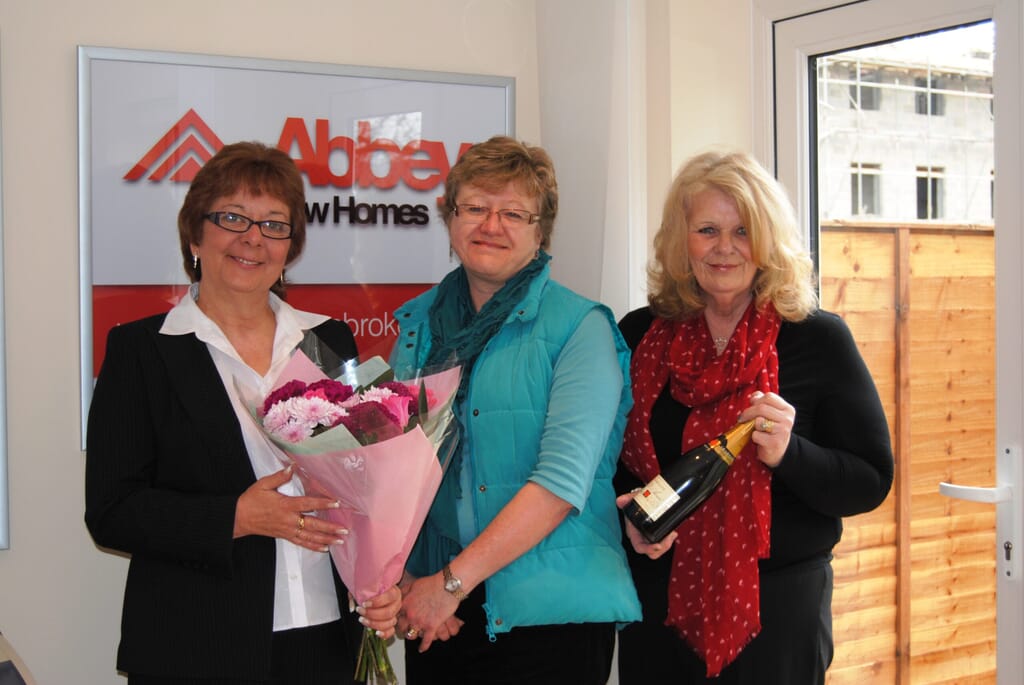 Abbey Homes - Kingsway, Quedgeley (2013)
National developer Abbey Homes employed Michael Tuck New Homes in Gloucester to provide a complete marketing package for their multi-phase development of over 200 Plots in Kingsway.
Staffed by local and experienced Michael Tuck New Homes sales consultants and backed by the Michael Tuck network offices we were able to achieve an excellent sales rate.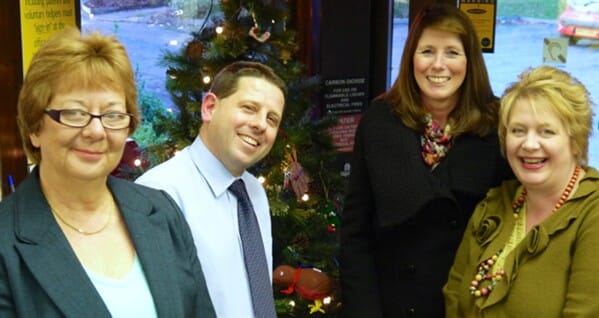 Bromford Homes - Lydney, Gloucestershire (2012)
Michael Tuck New Homes successfully provided the sales department for this development of 18 shared ownership homes in Lydney.  Utilising our many years experience in managing New Homes and Shared Ownership sites they were particularly impressed by the sales rate that we achieved.
As a result of our success we were subsequently instructed by Kier New Homes as sole agents on their parcel of land in Lydney and Cinderford.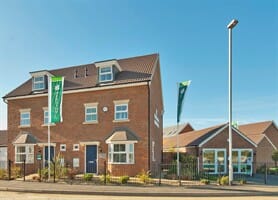 Persimmon Homes - Gloucestershire and Worcestershire (2011)
Michael Tuck News Homes were proud to market six new developments in Gloucestershire and Worcestershire for one of the UKs largest house builders.
Persimmon were particularly pleased with the level of extra marketing and coverage the we were able to provide them both online and in the local newspapers.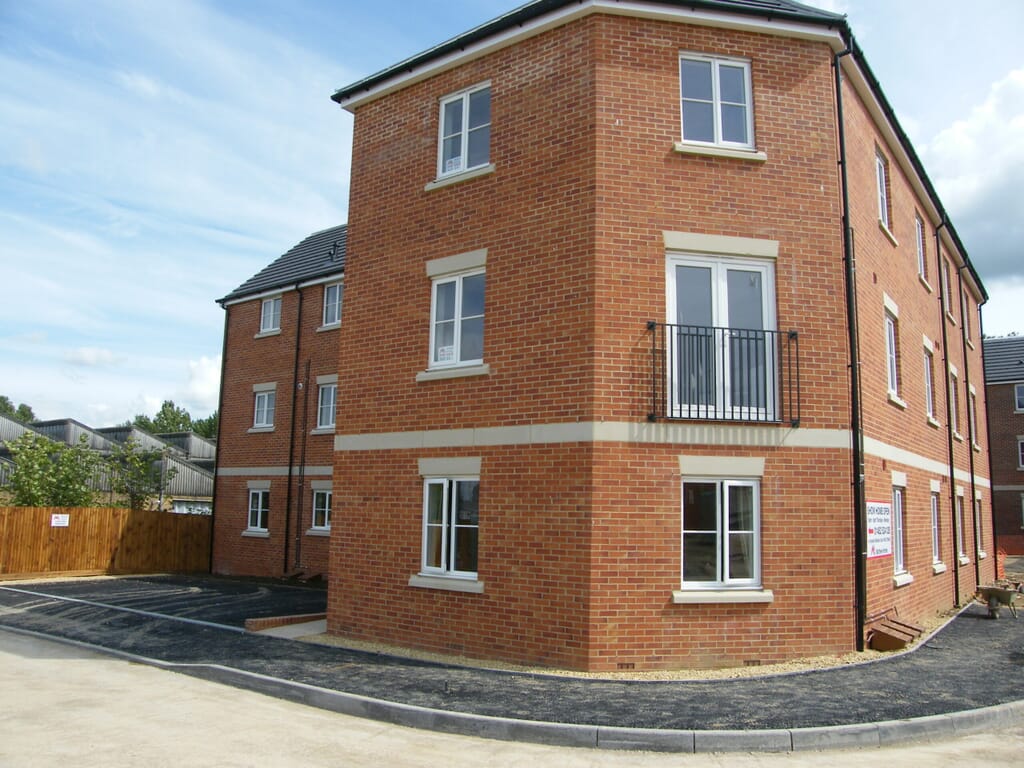 Matthew Homes - Tuffley, Gloucester (2010)
We successfully managed, staffed and sold all 39 units in a three phase development of apartments in Tuffley, Gloucester.
Matthew Homes were impressed by the rate of sales in such a tough economic climate.
As a result we were also instructed as sole agents on their next development at Bloomfield Court.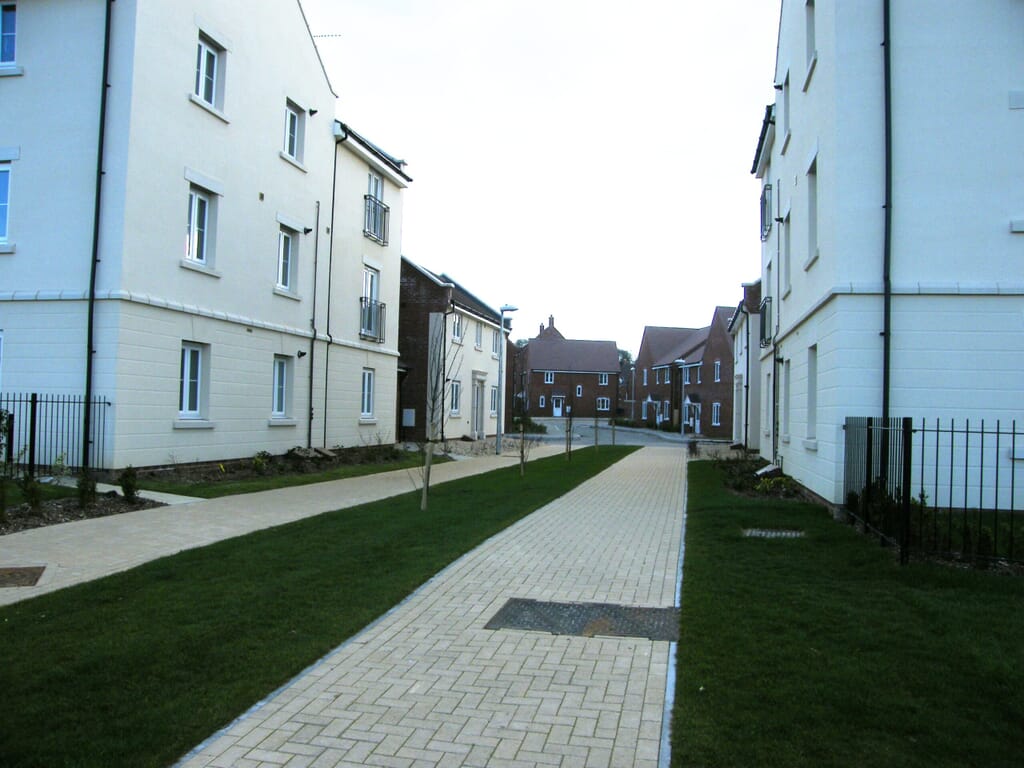 Places for People - Coopers Edge, Gloucester (2009)
We were instructed by one of the UK's largest Housing Association to provide marketing support on a development of shared ownership townhouses and apartments at Coopers Edge, Gloucester.
We were able to offer a flexible package which included the sales staff achieving pre-sales whilst based in our Abbeymead branch before the show house opened.  We successfully referred many buyers and tenants to Places For People.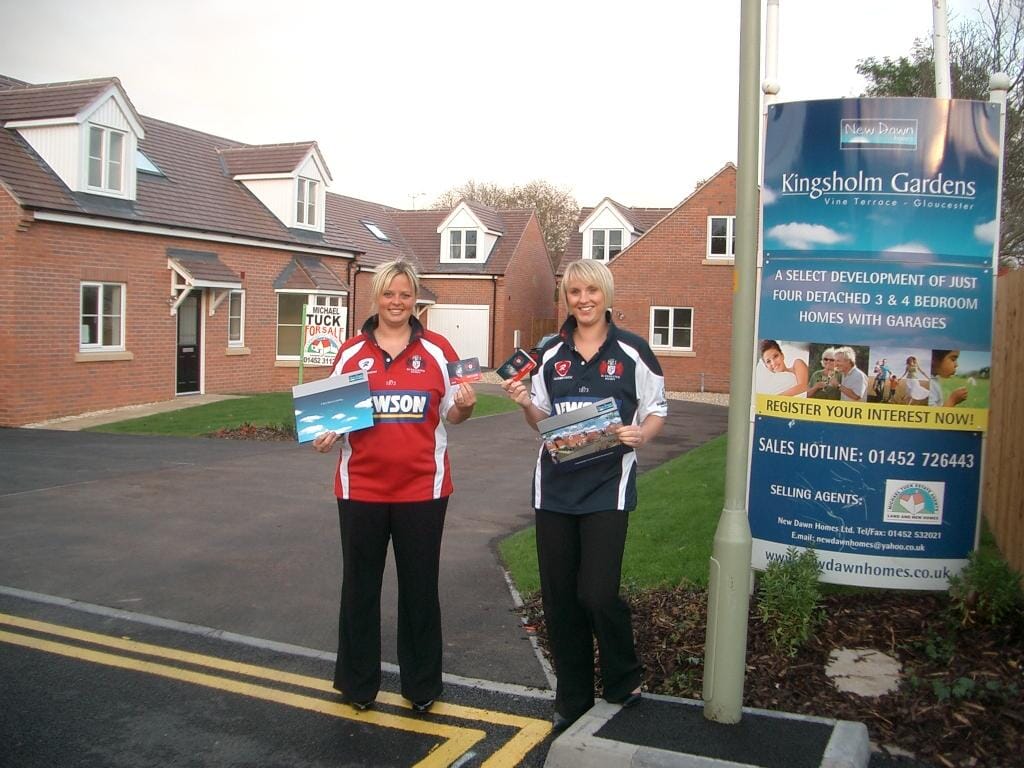 New Dawn Homes - Kingsholm, Gloucester (2008)
New Dawn homes received a full marketing package from Michael Tuck New Homes.  We initially successfully negotiated the sale and planning permission of a number of residential gardens in Kingsholm.
Subsequently we were also successfully instructed to manage, staff and sell all four chalet bungalows.
Find out more about our Site Appraisal and Planning service.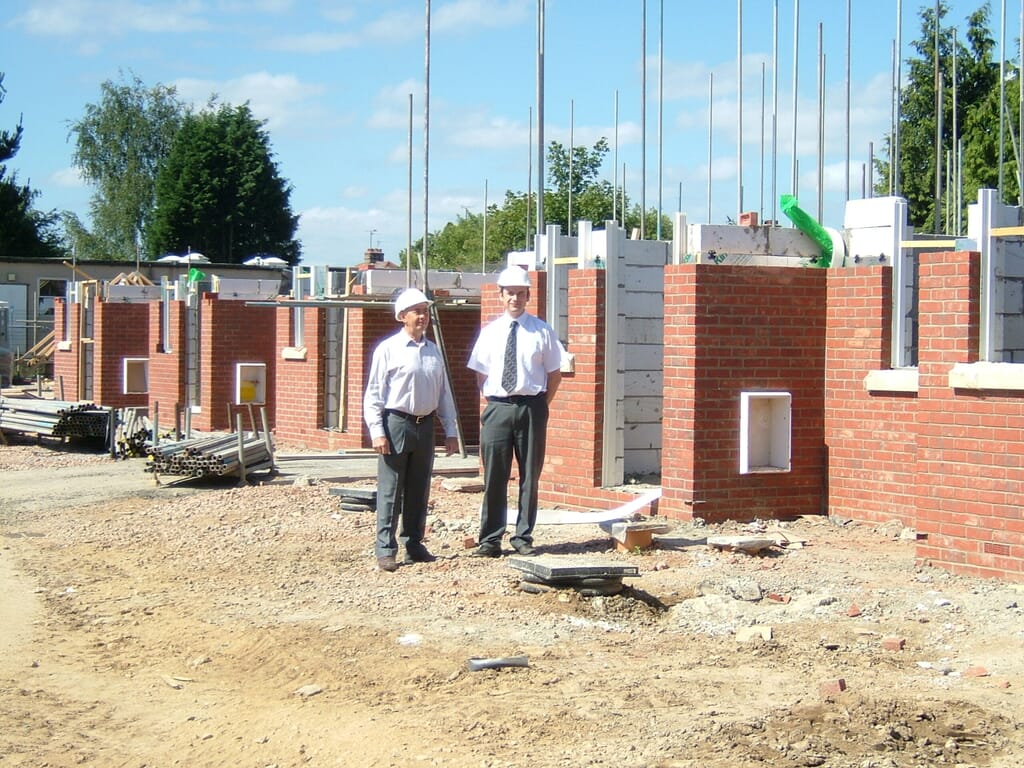 Harridge Ltd - Longlevens, Gloucester (2007)
Michael Tuck New Homes were instructed to sell this development of 11 three and four bedroom houses in Longlevens, Gloucester.  Harridge Ltd were impressed by the sales rate and values achieved on this development.
They felt that the service they received from a stand alone New Homes department alongside a network of offices was excellent.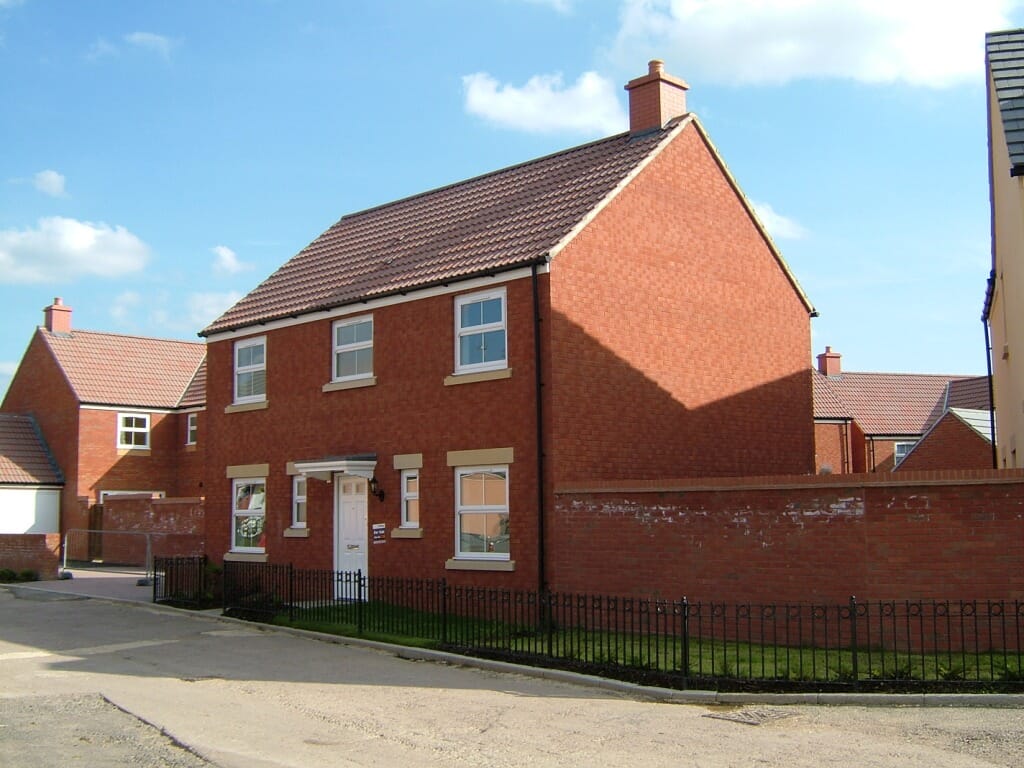 Bellway Homes - Abbeymead, Gloucester (2006)
Michael Tuck Land and New Homes were instructed as a referral agent on this development of houses in Abbeymead, Gloucester.
Bellway were able to gain a head start with early sales by initially using our Abbeymead branch as a sales hub.
We're always on hand to help!
Our friendly and experienced new homes team are always on hand to answer any of your questions.
Hear what our clients have to say...
Michael Tuck Lettings in Quedgeley have managed our rental property for the past 11+ years.
During this time their professionalism has never dropped. In the early days, Ian, Graham and Vikki-Lee were a huge help to a novice landlord. I'm pleased to say they are still there with a helping hand. Claire has always been the nudge I needed for the necessary insurance and safety checks. Having had some difficult times over the past couple of years I would like to say a special thank you to Lianne who has been there to help wherever she could.
We are in the process of selling the property and as expected Miles and Otis are dealing with everything with Tucks usual professionalism.
I have no hesitation in recommending this lovely, friendly office.
Linda Parker
I cannot recommend Michael Tuck Estate Agents enough.
They were so professional and so prompt with their communication. In particular we would like to mention Charlie for his regular updates and extremely helpful service in the sale of my mothers house. We were in a particularly long chain, and he went over and above to assist us in the communications between the buyers and sellers in order for our chain to proceed. He even contacted Solicitors and helped progress the exchange.
"We are certain if it wasn't for him we wouldn't have sold our house! We cannot thank him and his team enough."
Kelly Durkin
Miles has gone above and beyond to ensure buying our first house has been a smooth process. He has offered clarification and reassurance at all steps of the journey, making us feel like valued clients.
"We would recommend Michael Tuck Estate Agents."
Hollie Blunt
Michael Tuck New Homes in Gloucester assisted us selling three phases of our development in Kingsway, Gloucester.
"All of the staff were very professional and knowledgeable sales people who represented our company as if it were their own."
If we were to need help selling our homes in the Gloucester ara again they would be the first phone call i'd make.
Stephen Holbrook. Abbey Homes
Tony and John, Abbeymead branch, supported us during very difficult circumstances (and we don't just mean Covid!)
The same applies to other staff when answering queries etc.
"They were unfailingly courteous and returned phone calls and emails promptly."
David Duncan
I have been a customer of Michael Tuck Lettings in Abbeymead for coming up to 2 years now.
I would like to highlight Kurt and James for there forever ending support and excellent communication. Their joint efforts have filled me with confidence in the ability to keep my family safe in a home we love.
No matter the complexity or need they are always on hand to support and come to some form of reasonable resolution.
For this reason I would recommend Michael Tuck to all my family and friends and will hopefully continue to stay a customer of Michaels Tucks until I purchase my own home. Thank you
"Being a contact centre manager I know how important customer service is and I must say that Michael Tuck has not disappointed."
Jay Preece
Miles and the team have been brilliant from start to finish during the sale of our house.
Miles especially went above and beyond with sales chasing when I think most other people would have probably given up! Really happy with the service.
"Such a friendly and professional team and nothing was too much trouble."
Anna England
I was recommended Michael Tuck Estate Agents in Abbeymead by a friend, thank you friend!
I would like to say a big thank you and well done to the team who are very friendly, helpful and have taken the strain out of what was a fairly long house sale.
Special thanks go to Chloe and Tony for their positivity and Chloe thank you for your good humour which lifted me during the long process!
"I would highly recommend them for a first class service"
Jane West
Michael Tuck Lettings in Abbeymead have been a fantastic letting agents looking after our house for the past 17 years.
We have recently sold the house with the sales department.  Kurt has looked after us incredibly well during the 17 years of lettings and Tony, Andy and Chloe have made the selling very easy. Thank you
"The staff are professional, approachable and easy to contact."
Claire Rawlinson
I have recently bought and sold through the Gloucester branches and cannot praise Miles and the team highly enough.
In what has been a very testing time for the industry, Miles and all the staff have worked tirelessly in my purchase and even more so my sale.
Thoroughly recommend Tucks every time. Special thanks to Otis. Thank you guys it's been an absolute pleasure.
"Their drive and communication skills have been amazing."
David Lichtenstein