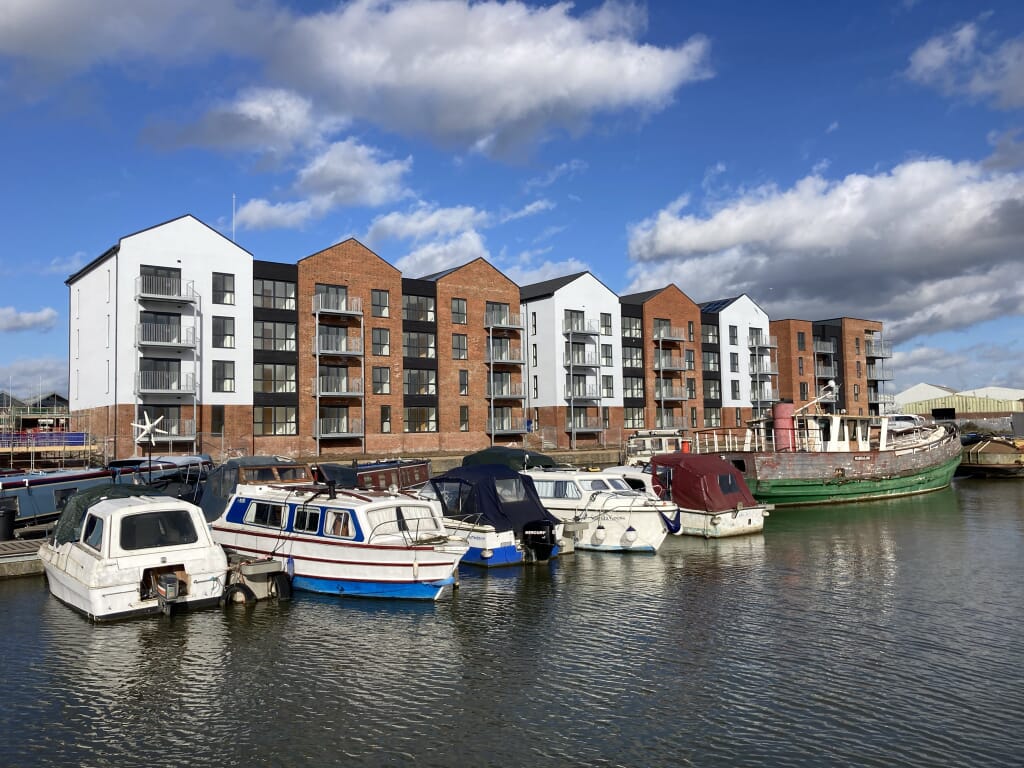 Michael Tuck New Homes in Gloucester
Shared Ownership in Gloucester
Michael Tuck New Homes offer a wide range of brand new Shared Ownership homes in Gloucester.
You can start by purchasing from just 25% of your new home in Gloucester and then buy more as and when you can afford to. Your home is exclusively your own.
We regularly have new shared ownership properties coming on to the market in Gloucester and the surrounding area. If you would like to join our mailing list please register for property updates today.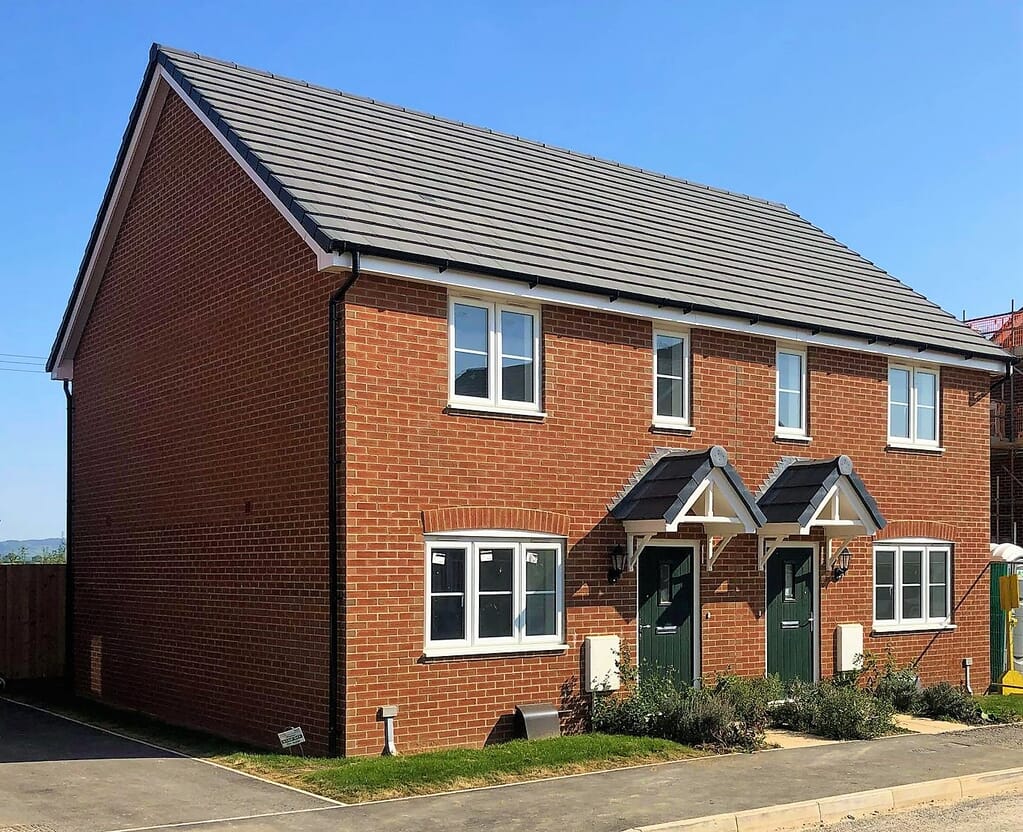 Bromford Homes - Shared Ownership at Millfields, Cam, Gloucestershire
A selection of 3 bedroom and 2 bedroom house for sale at the brand new development at Cam, near Dursley, Gloucestershire.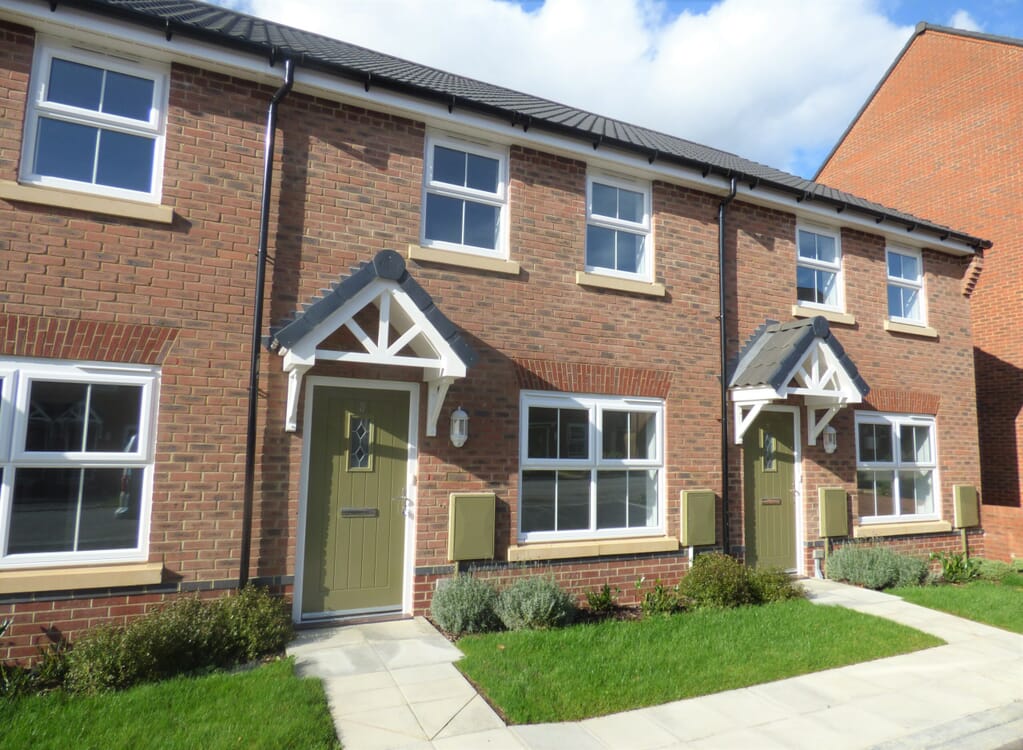 Sovereign Living - Shared Ownership at Great Oldbury, Stonehouse, Gloucestershire
A selection of stylish 2 bedroom shared ownership homes at the brand new development at Great Oldbury near Stonehouse, Gloucestershire.
All plots now sold!
What is Shared Ownership?
If you can't quite afford the mortgage on 100% of a home then Help to Buy: shared ownership offers you the opportunity to buy a share of your home and pay rent on the remaining share.You can buy between 25% and 75% of the property with the option to buy more shares at a time that's right for you.
Every month you repay your mortgage on the share you've bought, together with a subsidised rent on the remaining share.
Who do you share the property with?
You share the ownership with the Housing Association but have all the rights and responsibilities of the full owner occupier. You pay the Housing Association a discounted monthly fee on the remaining share, which they continue to own.
What are the benefits of Shared Ownership?
You benefit from lower monthly payments than if you bought a home outright but get all the advantages of a brand new home. You can usually buy more shares in your home as soon as you can afford to. The more shares you buy, the lower the monthly fee you pay.
Less deposit is required than with an outright purchase.
You will only need to secure a mortgage of 25-75% of the purchase price.
Monthly costs can be 50% less than buying a property outright.
first time buyers with a household income of less than £50k should be eligible for a Part Rent Part Buy scheme.
As your income increases, you can choose to buy a greater percentage of the property.
Who is eligible for Shared Ownership?
You could buy a home through Help to Buy: Shared Ownership in Gloucester and the rest of England if:
Your household earns £80,000 a year.
You must be registered with Help to Buy South.
You cannot be an existing home owner or on a mortgage (Your existing property must be sold subject to contract).
You need to fit the affordability parameters set by Homes England and must contact an approved independent financial advisor to carry out an initial assessment.
You may require a local connection with the development
How do you qualify for Shared Ownership schemes?
If you wish to find out how to apply for Shared Ownership schemes in Gloucester, please do not hesitate to get in touch.
We're always on hand to help.
Our friendly and experienced Shared Ownership team are always on hand to answer any of your questions.
Hear what our clients have to say...
I cannot recommend Michael Tuck Estate Agents enough.
They were so professional and so prompt with their communication. In particular we would like to mention Charlie for his regular updates and extremely helpful service in the sale of my mothers house. We were in a particularly long chain, and he went over and above to assist us in the communications between the buyers and sellers in order for our chain to proceed. He even contacted Solicitors and helped progress the exchange.
"We are certain if it wasn't for him we wouldn't have sold our house! We cannot thank him and his team enough."
Kelly Durkin
Miles has gone above and beyond to ensure buying our first house has been a smooth process. He has offered clarification and reassurance at all steps of the journey, making us feel like valued clients.
"We would recommend Michael Tuck Estate Agents."
Hollie Blunt
Michael Tuck New Homes in Gloucester assisted us selling three phases of our development in Kingsway, Gloucester.
"All of the staff were very professional and knowledgeable sales people who represented our company as if it were their own."
If we were to need help selling our homes in the Gloucester ara again they would be the first phone call i'd make.
Stephen Holbrook. Abbey Homes
Tony and John, Abbeymead branch, supported us during very difficult circumstances (and we don't just mean Covid!)
The same applies to other staff when answering queries etc.
"They were unfailingly courteous and returned phone calls and emails promptly."
David Duncan
I have been a customer of Michael Tuck Lettings in Abbeymead for coming up to 2 years now.
I would like to highlight Kurt and James for there forever ending support and excellent communication. Their joint efforts have filled me with confidence in the ability to keep my family safe in a home we love.
No matter the complexity or need they are always on hand to support and come to some form of reasonable resolution.
For this reason I would recommend Michael Tuck to all my family and friends and will hopefully continue to stay a customer of Michaels Tucks until I purchase my own home. Thank you
"Being a contact centre manager I know how important customer service is and I must say that Michael Tuck has not disappointed."
Jay Preece
Miles and the team have been brilliant from start to finish during the sale of our house.
Miles especially went above and beyond with sales chasing when I think most other people would have probably given up! Really happy with the service.
"Such a friendly and professional team and nothing was too much trouble."
Anna England
I was recommended Michael Tuck Estate Agents in Abbeymead by a friend, thank you friend!
I would like to say a big thank you and well done to the team who are very friendly, helpful and have taken the strain out of what was a fairly long house sale.
Special thanks go to Chloe and Tony for their positivity and Chloe thank you for your good humour which lifted me during the long process!
"I would highly recommend them for a first class service"
Jane West
Michael Tuck Lettings in Abbeymead have been a fantastic letting agents looking after our house for the past 17 years.
We have recently sold the house with the sales department.  Kurt has looked after us incredibly well during the 17 years of lettings and Tony, Andy and Chloe have made the selling very easy. Thank you
"The staff are professional, approachable and easy to contact."
Claire Rawlinson
I have recently bought and sold through the Gloucester branches and cannot praise Miles and the team highly enough.
In what has been a very testing time for the industry, Miles and all the staff have worked tirelessly in my purchase and even more so my sale.
Thoroughly recommend Tucks every time. Special thanks to Otis. Thank you guys it's been an absolute pleasure.
"Their drive and communication skills have been amazing."
David Lichtenstein
As a both a private individual and as property developer I have been using Michael Tuck New Homes in Gloucester to sell my properties for the last ten years.
During that time they have provided a consistently first class service. In particular 'Richard' has always been willing to go above and beyond what is required by offering highly skilled sales negotiation techniques to obtain the best price possible in various and sometimes challenging market conditions.
I special mention to a newer member of the team 'Chloe' who I had numerous conversations with in my latest sale, she was always friendly and approachable to myself and I am told the buyers and I am certain this would of helped, along with chasing the solicitors to bring my latest sale to a satisfactory conclusion.
Ben Preston