Estate Agent Gloucester

Your Local, Independent

Estate Agents

Letting Agents Gloucester

Your Local,

Independent Letting Agents

Land and New Homes Agents Gloucester

Your Local,

Land and New Homes Agents
We have Gloucester covered!
Michael Tuck Estate and Letting Agents in Gloucester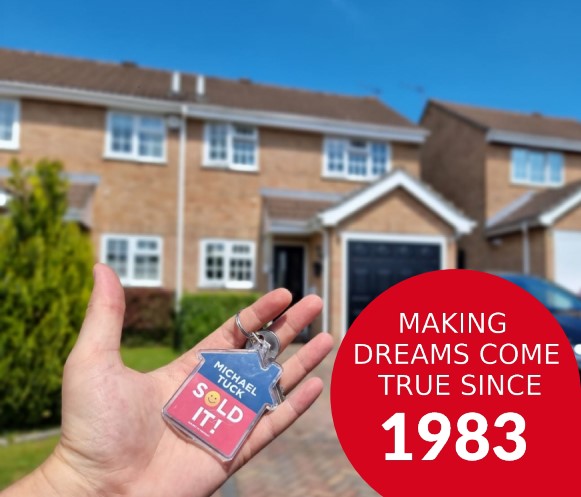 Making dreams come true for 40 YEARS!
With 40 years experience in the property market we have the LOCAL knowledge and skills to achieve the best possible price for you.
Our offices are located in the heart of the areas that we serve – Abbeymead, Quedgeley and Gloucester.
4
0
years experience in the Gloucester property market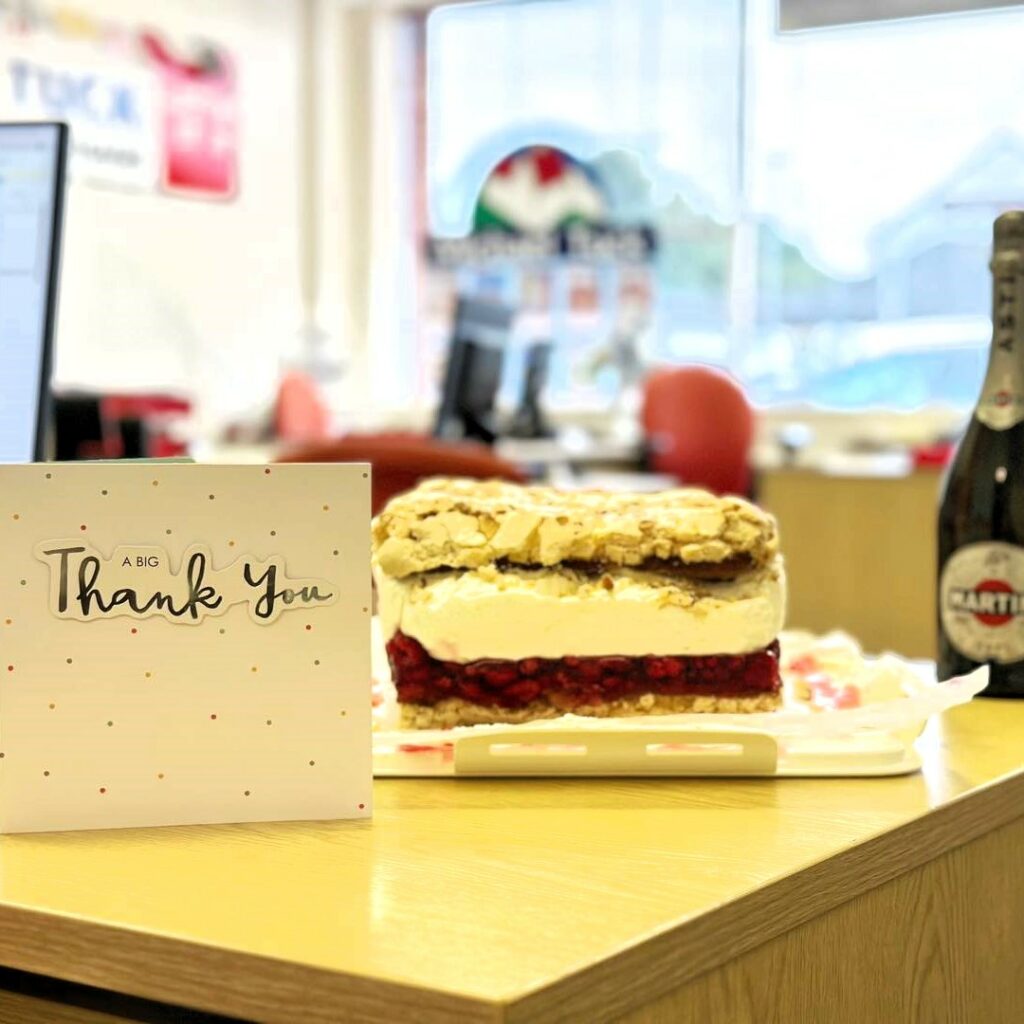 We pride ourselves on our 5 Star Customer Service

We are proud to offer the highest level of customer service possible, across all parts of our business. We ask all of our clients to provide us with feedback so that we can make sure we're top of our game in every department!
5
6
9
5 star reviews
from our happy clients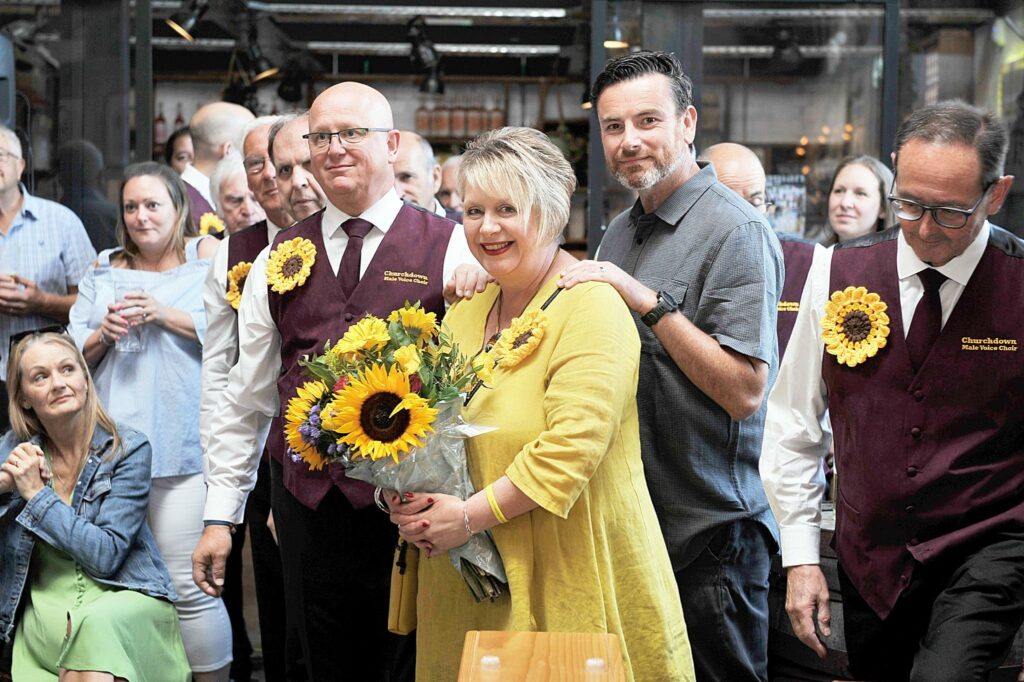 Celebrating 40 years by supporting, raising funds and awareness for Sunflowers Suicide Support
Throughout 2023, Michael Tuck Estate and Letting Agents will be arranging and participating in 40 events to celebrate 40 years to help, raise funds and awareness for Sunflowers Suicide Support.  We will also be offering applied suicide intervention skills training to all of our staff over the course of the year, and generally helping Sunflowers where we are able to.
1
3
1
1
6
pounds raised towards our target of £10,000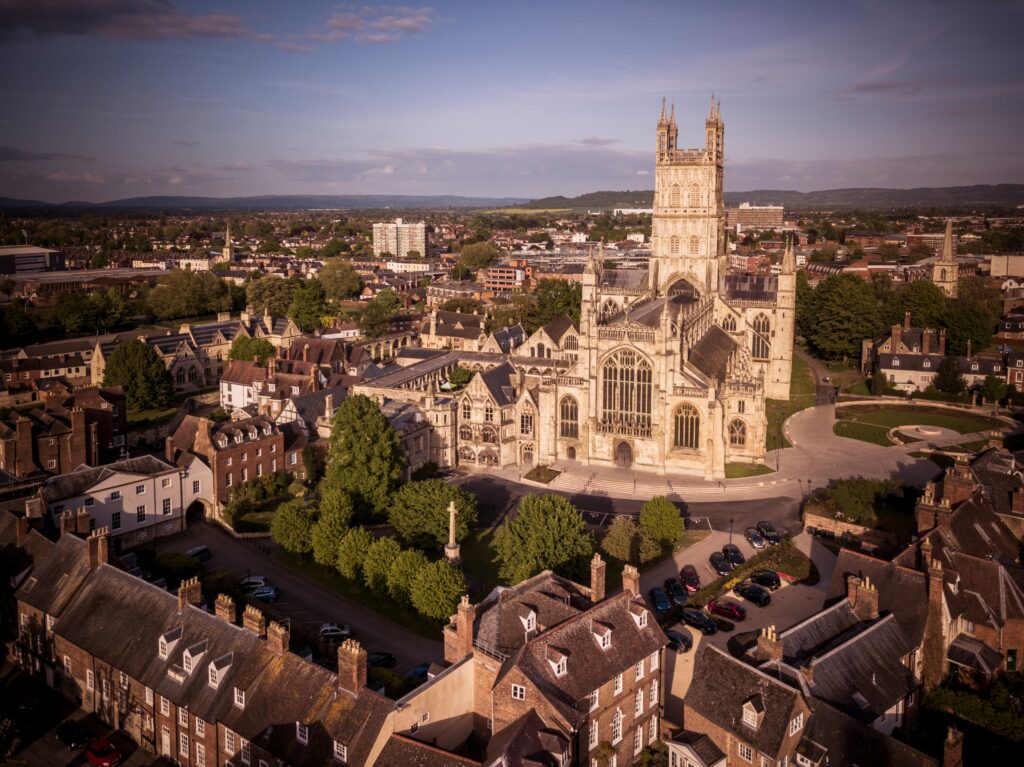 We're highly experienced, and on hand whenever you need us
At Michael Tuck Estate and Letting Agents, we pride ourselves on the experience and unrivalled LOCAL knowledge of our sales and lettings team. In fact all of our branch managers have over 15 years experience!
4
2
4
combined years of independent, and personal service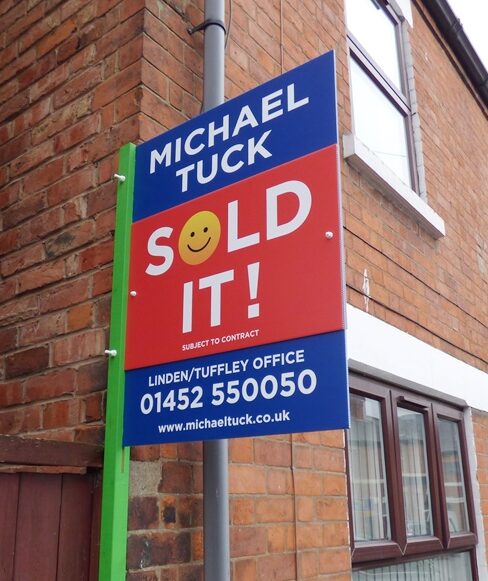 We are family run, and completely independent
As a customer focused INDEPENDENT estate agency in Gloucester, our aim is to make sure your move is as stress free as possible. And because we're family run, we give that extra special personal touch.  Sell or Rent your property in Gloucester with Michael Tuck.
8
3
0
2
homes sold in
Gloucester since 2005
Featured Properties
£260,000
Offers in Excess of
3 Bedroom Semi-Detached House For Sale
£279,995
3 Bedroom Terraced House For Sale
£1,500 pcm
3 Bedroom Terraced House To Let
Hear what our clients have to say...
Michael Tuck Lettings in Quedgeley have managed our rental property for the past 11+ years.
During this time their professionalism has never dropped. In the early days, Ian, Graham and Vikki-Lee were a huge help to a novice landlord. I'm pleased to say they are still there with a helping hand. Claire has always been the nudge I needed for the necessary insurance and safety checks. Having had some difficult times over the past couple of years I would like to say a special thank you to Lianne who has been there to help wherever she could.
We are in the process of selling the property and as expected Miles and Otis are dealing with everything with Tucks usual professionalism.
I have no hesitation in recommending this lovely, friendly office.
Linda Parker
I cannot recommend Michael Tuck Estate Agents enough.
They were so professional and so prompt with their communication. In particular we would like to mention Charlie for his regular updates and extremely helpful service in the sale of my mothers house. We were in a particularly long chain, and he went over and above to assist us in the communications between the buyers and sellers in order for our chain to proceed. He even contacted Solicitors and helped progress the exchange.
"We are certain if it wasn't for him we wouldn't have sold our house! We cannot thank him and his team enough."
Kelly Durkin
Miles has gone above and beyond to ensure buying our first house has been a smooth process. He has offered clarification and reassurance at all steps of the journey, making us feel like valued clients.
"We would recommend Michael Tuck Estate Agents."
Hollie Blunt
Michael Tuck New Homes in Gloucester assisted us selling three phases of our development in Kingsway, Gloucester.
"All of the staff were very professional and knowledgeable sales people who represented our company as if it were their own."
If we were to need help selling our homes in the Gloucester ara again they would be the first phone call i'd make.
Stephen Holbrook. Abbey Homes
Tony and John, Abbeymead branch, supported us during very difficult circumstances (and we don't just mean Covid!)
The same applies to other staff when answering queries etc.
"They were unfailingly courteous and returned phone calls and emails promptly."
David Duncan
I have been a customer of Michael Tuck Lettings in Abbeymead for coming up to 2 years now.
I would like to highlight Kurt and James for there forever ending support and excellent communication. Their joint efforts have filled me with confidence in the ability to keep my family safe in a home we love.
No matter the complexity or need they are always on hand to support and come to some form of reasonable resolution.
For this reason I would recommend Michael Tuck to all my family and friends and will hopefully continue to stay a customer of Michaels Tucks until I purchase my own home. Thank you
"Being a contact centre manager I know how important customer service is and I must say that Michael Tuck has not disappointed."
Jay Preece
Miles and the team have been brilliant from start to finish during the sale of our house.
Miles especially went above and beyond with sales chasing when I think most other people would have probably given up! Really happy with the service.
"Such a friendly and professional team and nothing was too much trouble."
Anna England
I was recommended Michael Tuck Estate Agents in Abbeymead by a friend, thank you friend!
I would like to say a big thank you and well done to the team who are very friendly, helpful and have taken the strain out of what was a fairly long house sale.
Special thanks go to Chloe and Tony for their positivity and Chloe thank you for your good humour which lifted me during the long process!
"I would highly recommend them for a first class service"
Jane West
Michael Tuck Lettings in Abbeymead have been a fantastic letting agents looking after our house for the past 17 years.
We have recently sold the house with the sales department.  Kurt has looked after us incredibly well during the 17 years of lettings and Tony, Andy and Chloe have made the selling very easy. Thank you
"The staff are professional, approachable and easy to contact."
Claire Rawlinson
I have recently bought and sold through the Gloucester branches and cannot praise Miles and the team highly enough.
In what has been a very testing time for the industry, Miles and all the staff have worked tirelessly in my purchase and even more so my sale.
Thoroughly recommend Tucks every time. Special thanks to Otis. Thank you guys it's been an absolute pleasure.
"Their drive and communication skills have been amazing."
David Lichtenstein