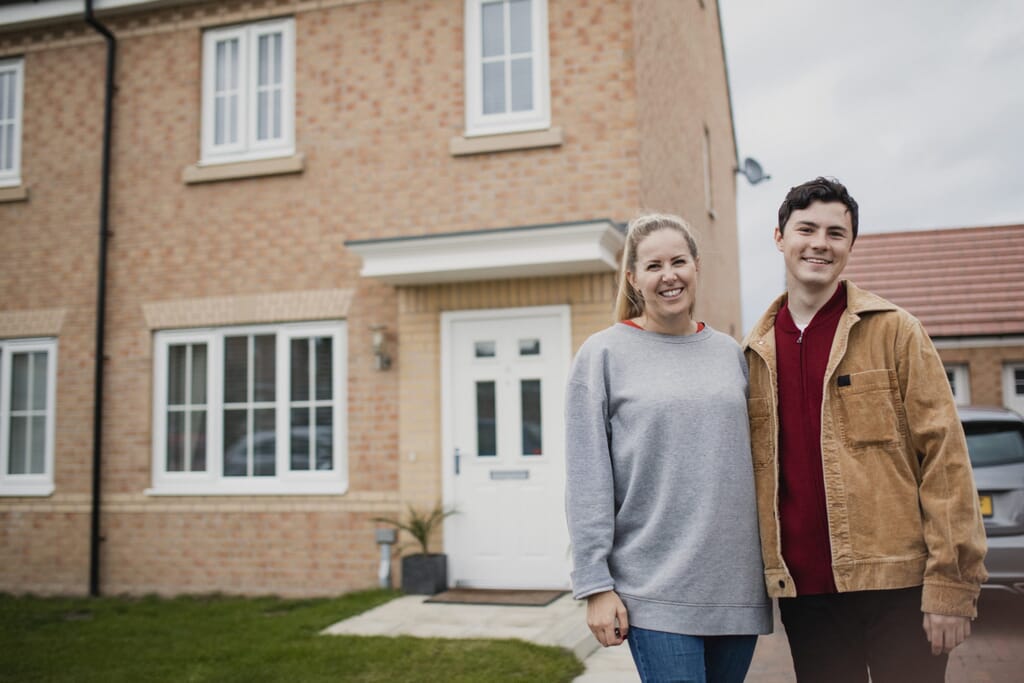 Congratulations on having your offer accepted!
Michael Tuck Estate Agents have been selling property in Gloucester since 1983 and have sold over 6000 homes since our  computer records began!
Using our experience we have created this guide to help you plan the the next steps, to ensure that your purchase proceeds to completion as quickly and stress free as possible:
Provide all of the information to Michael Tuck Estate Agents from the outset.
It is in everybody's interest to change the status of property to "Sold Subject to Contract" as quickly as possible.  This is because until the property is legally yours we have to forward any further offers to the vendor.  The information that we require as a minimum may include the following:
Full names and address of the purchasers
Certified ID to prove the purchasers identity.
The name of the solicitor acting for you.
Proof of funds or a Mortgage Agreement in Principle.
By providing this information we can then say to the vendor with certaintly that you are a sound buyer.
Appoint a conveyancing solicitor
A conveyancing solicitor is required to complete all of the necessary legal work required to transfer the property into your ownership.
The quality of solicitors varys greatly so please feel free to ask your local Michael Tuck office.  We can recommend a solicitor that we know has a good track record of progressing sales efficiently.
The solicitor will undertake a series of checks and searches relevant to your property to ensure that there aren't any issues that could affect your purchase.  The main searches often include:
Local Authority Searches
Title Register and Title Plan
Floor Risk Searches
Water Authority Searches
Chancel Repair Searches
Environmental Searches
Location Specific Searches
Complete mortgage application
If you are using a mortgage to fund your purchase, you will now need to apply for your mortgage officially.
We recommend that even if you have a "Mortgage Agreement in Principle", you should speak to an independent Mortgage Advisor to ensure that you are aware of all of your options and secure the best deal for you.
A mortgage application usually takes at least three weeks but can take longer during busy periods.  There will be lots of paperwork involved so it is worth having your bank statements and pay slips to hand to avoid any delays.
Your mortgage advisor will provide you with a mortgage illustration which will outline details of the loan and after a few weeks the lender will issue a formal mortgage offer which will be required to buy the property
Speak to your LOCAL Michael Tuck office who will put you in touch with a "fee-free" independent mortgage advisor.
The mortgage lender will want to ensure that you are purchasing the property for the correct price so may wish to arrange for a mortgage valuation.
Organise a property survey
Although the mortgage valuer will request a valuation, it is recommended that you arrange for a more comprehensive survey such as a Homebuyers Survey or Building Survey.  The surveyor will inspect the property and highlight any defects or structural issues which could save you money in the long run.
Michael Tuck would be happy to recommend a local independent surveyor to you if you wish.
Solicitors prepare the draft contract
The agreement that was reached between seller and yourself needs to be formalised legally and agreed between the retrospective solicitors.
This process can take time with many enquiries being asked and responded to until agreement is reached.  The average time from offer to legal completion in the UK is three months.
Get quotes for a removal company
You won't have an exact move date yet, but it is worth getting in contact early with a removal company so they can visit your home to assess the volume of your belongings.  They should also be able to provide you with cardboard boxes so you can make a start packing non-essentials.
Exchange contracts and confirm your completion date
This is the final stretch for completing the transaction and will usually be led by your solicitor.  You'll be asked to pay the deposit which is usually 10% of the property's value and once your mortgage has been approved, conveyancing searches in, enquiries answered and the solicitors agree the draft contract,  you can sign and exchange contracts.
This is the point that both buyer and seller are no longer able to pull out of the sale without penalty and the completion date is set, unless it is subject to notice.
Completion
Completion day is the day on which ownership of the property officially transfers over to you.  The date will usually be agreed in advance which is easier the shorter the chain is.
As soon as the money is transferred to the seller you can collect your keys from Michael Tuck Estate Agents in Gloucester and move into your new home.
Move in
Congratulations – you're in!  Except for some unpacking, but this can be done at a leisurely place, all that is left to do is to relax and enjoy your new homes.
Frequently asked questions
How long does it take to move house once my offer is accepted?
On average, in Gloucester you should expect to move house between 3 and 4 months after your offer is accepted.  However, every sale is different and there are many factors that can speed up or slow down the sales process.
The more complicated the sale is, the longer it is likely to take as it can only progress at the pace of the slowest link.
For example a cash buyer purchasing a vacant property should complete on a sale much quicker than somebody buying a leasehold property that requires a mortgage and is in a long chain.
Is accepting an offer on a house binding?
In the UK if you have an offer accepted on a property then it is classed as sold subject to contract.  This means that the buyer or seller can withdraw from the sale at any stage up until exchange of contracts.
We strongly recommend that you use this guide to ensure that you are fully prepared and pro-active to ensure that you reach exchange of contracts as quickly as possible.
What are the benefits of a cash offer on a house?
From the sellers perspective it doesnt necessarily matter whether the money is coming from a mortgage or the purchasers bank account.  However, there can be advantages from selling to a cash buyer as it prevents a chain forming beyond the purchaser.
Also, a number of sales fall through due to the purchaser not being able to secure finance, whereas with a cash buyer the funds are guaranteed and available immediately.
A property transaction can only proceed at the speed of the slowest link, and in our experience the less complicated the sale, the quicker it will proceed to exchange of contracts, which will reduce the chances of it falling through.
Should a property be taken off the market once an offer is accepted?
At Michael Tuck we always change the status of a property to Sold (Subject to Contract) as soon as an offer is accepted and we have completed due diligence on the buyer.
If you have an offer accepted is always important to act quickly and have the following information available to provide to your estate agent:
Full names and address of the purchasers
Certified ID to prove the purchasers identity.
The name of the solicitor acting for you.
Proof of funds or a Mortgage Agreement in Principle.
We hope that this guide helps explain the sale process to you.  In conjunction with this article, please also feel free to read our "Five tips for moving house" guide and download our "moving checklist" to help make the move as smooth as possible.  Further information can also be found on the Government issued "How to Sell" guide.
Michael Tuck Estate Agents in Gloucester provide help and support throughout the entire buying process, from the initial property viewings, recommending a local conveyancer and independent mortgage advisors.
Our friendly and experienced team are always on hand to answer any of your questions.
Contact our friendly team